KHS Weekly Construction Update: 2/3
February 3, 2023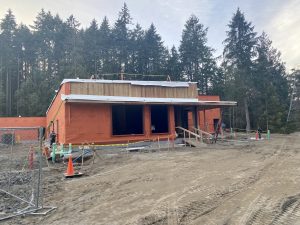 Construction continues on the Russ & Linda Young Veterinary Lifesaving Center! Each week, we'll provide a blog update on our construction progress.
New year, new location for our timelapse camera! Huge progress has been made in the last several weeks, and a building is beginning to take shape in front of our eyes! This week, roofing was worked on, and the interior of the building will now remain dry when it rains or snows. Next week, work will continue on the exterior sprinkler system as well as prepping the site for the HVAC system.
Check out our January timelapse here.