Kitsap Humane Society is a nonprofit, charitable organization that depends upon the kindness and generosity of its community to find homes for homeless pets.
We spay/neuter thousands of animals each year to prevent animal overpopulation and reduce the number of future homeless pets. Sheltering animals since 1908, Kitsap Humane Society envisions a time when all adoptable pets have loving homes.
Our Mission:
Kitsap Humane Society is committed to providing positive life-changing solutions to people and animals in need. We do so by:
Accepting, sheltering, and rehabilitating companion animals in need.
Providing humane rescue, protection, prevention, adoption, and education services.
Implementing progressive life-saving and life-affirming programs.
Collaborating and partnering with our region and supporters to build a model humane community.
Our Vision:
Our vision is that every adoptable companion animal has a home.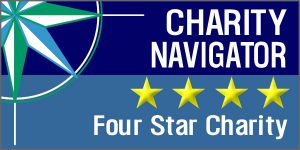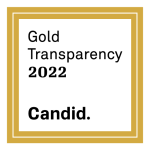 2023 Kitsap Humane Society Strategic Priorities:
Kitsap Humane Society (KHS) is committed to serving our community and beyond as more than a shelter. We rescue, rehabilitate, and find loving homes for thousands of animals every year, as well as do what we're able to keep humans and their furry family members together, whenever possible – supporting our mission to provide life-changing solutions to people and pets in need. Additionally, KHS is dedicated to fostering a diverse and inclusive animal welfare campus and culture which celebrates our differences and similarities. In sharing these strategic priorities, we want to recognize and acknowledge that each of our priorities is dependent on our capacity, which can fluctuate throughout the year. In 2023, KHS's strategic priorities (in no priority order – they all are high priority) are:
1
Support Animals in Need
At the heart of our work is always the pets we serve – both those who come through our shelter doors and into our care, as well as owned animals in our community. We commit to humanely supporting animals through our variety of shelter programs and comprehensive veterinary services – and rescuing, rehabilitating, and finding loving homes for as many animals as we can.
2
Nurture Our Staff & Volunteers
We commit to supporting, empowering, collaborating with, and equipping our team of staff and volunteers with a rewarding, diverse, and inclusive environment including open, timely, and transparent communication, competitive wages and benefits, access, and encouragement to attend continued training, as well as support and nourishment in a high-emotion field, and opportunities for career growth and cross-training.
3
Engage & Grow Our Partnerships
We are focused on proactively growing new and strengthening existing relationships with fellow animal welfare organizations, social services organizations, government partners, donors, representatives, tribal groups, and more. We understand this is crucial to ensure long-term sustainability and efficacy in our work to continue transforming animal welfare in our community.
4
Build a Stronger Safety Net for Pets & People
We strive to reduce unnecessary surrenders to the shelter, breakdown unnecessary barriers and provide life-changing solutions to people and pets in need. In 2022, we broke ground and started construction on the Russ & Linda Young Veterinary Lifesaving Center, which is scheduled to open in Fall 2023. This much-needed veterinary center will include the development of a community clinic and ensure that KHS is able to provide a full spectrum of innovative animal welfare programs and facilities. We commit to thoughtfully developing and implementing a community clinic that meets the needs of our community with nimble strategizing and cross-department and community collaboration. In addition, through the expansion of our Pet Food Pantry, animal control community support, in addition to restoring programs and services – such as our microchip and vaccination clinics – previously paused during the pandemic, we can continue our work to improve the health and wellness of vulnerable pets in Kitsap County and surrounding areas.
5
Serve as Good Stewards of Our Financial Resources
As a fiscally responsible nonprofit organization entrusted with the community's support and confidence to be good stewards of our various sources of revenue, KHS is committed to sustaining and building upon our financial stability by creating even more diverse revenue streams and expanding our donor base by growing relationships with current and prospective donors.