Jennifer Stonequist, DVM
Interim Co-Executive Director | Director of Shelter Medicine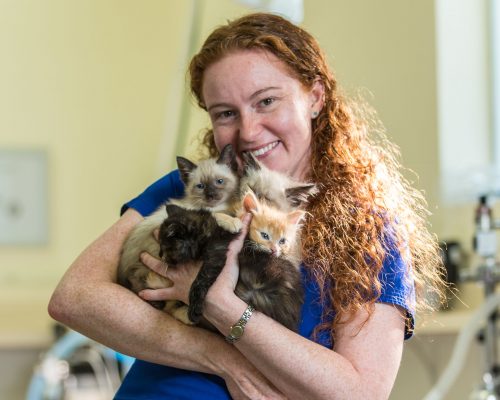 Jennifer Stonequist, DVM, received her doctorate in veterinary medicine from Western University Health Sciences in Pomona, California. She always had a passion for animal welfare and realized through veterinary medicine; she would contribute to the movement in a very meaningful way.
"Dr. Jen," as she's affectionately known at KHS, completed several externships with hospitals and organizations across the country during her studies, including in surgery, internal medicine, emergency medicine, feline medicine, and a shelter medicine externship with Best Friends Animal Society. She joined team KHS in 2011!
One of Jen's passions is high-quality, high-volume spay/neuter surgery. She has volunteered with organizations including FixNation in LA, the Humane Society of Tijuana, and the Feral Cat Spay/Neuter Project here in Washington. Bringing those experiences to KHS, Jennifer has worked with staff and volunteers to develop and expand the Kitsap community's own low-cost Spay/Neuter Program. 
Jennifer lives with her fiancé, Alec, and their "fur babies," including their two dogs, Rosco and Baragon, in Bremerton.
Jamie Nocula
Interim Co-Executive Director | Director of Philanthropy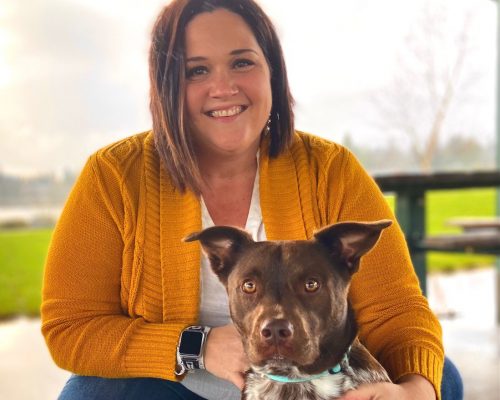 Jamie joined the Kitsap Humane Society team in January 2021 as the Director of Philanthropy, bringing with her 20 years of operational expertise, including 12 years of experience in the non-profit sector with an emphasis on moving organizational missions forward through philanthropy. Jamie is a born and raised Pacific Northwesterner and attended college at The Evergreen State College. She and her family relocated to Kitsap County eight years ago. In that time, she has developed significant, key relationships with others that have the same heart and passion for serving. Jamie resides in Bremerton with her husband, Chris, their four children, and their two rescue dogs, Aruna and Newman.
Lisa Chastain
Director of Animal Welfare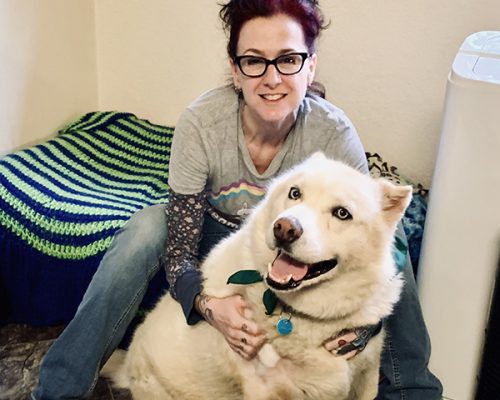 Lisa joined Kitsap Humane Society in early April 2023 as the Director of Animal Welfare.  Since she was a child, Lisa has had a strong love and commitment to animals and their wellbeing.  From England originally, Lisa has volunteered and worked at many shelters and rescues over the last thirty years.  She was the Director of the shelter at Pets Unlimited, a shelter based in San Francisco and for the last eighteen years has been part of the leadership team at PAWS, located in Lynnwood WA.  She recently moved to Kitsap County with her husband, Geoff and their two rescue cats, Huey Lewis, and Kitten with Mittens of fury.
Chief Chase Connolly
Director of Animal Control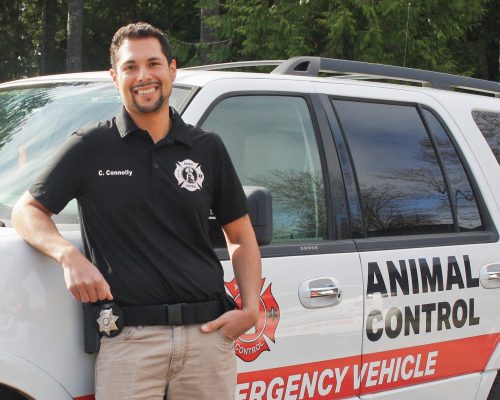 Chief Chase Connolly started his days early at KHS as a volunteer in 1998 when he was just a young kid. In 2010, Chase came back to KHS but this time as a staff member, and went on to work in roles in the areas of Animal Care, Admissions, and Animal Control.
Chase has spent all his life in Kitsap County and calls this county "home." Chase attended Olympic College for an Associate's of Arts in Business/Management. Prior to KHS, Chase worked in various managerial roles. During Chase's time with KHS, he has remained committed to keeping himself and his team at the forefront of animal control practices and protocols by attending various training and receiving several certifications to allow him and his team to serve as Animal Control Officers in Kitsap County and Washington state. Chase lives with his son, and their spoiled pets (cats, dogs, and birds).
Mike Bush
Director of Communications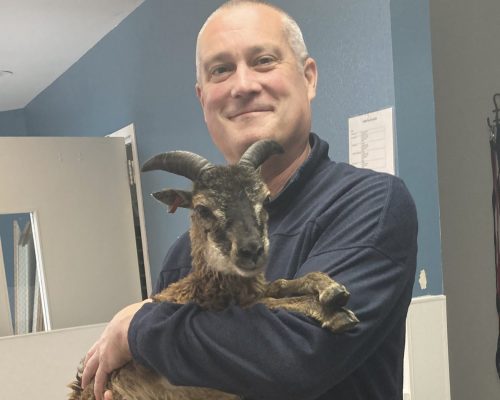 Mike's first connection with (and admiration of) Kitsap Humane Society wasn't as an employee, but rather as a client, when he adopted his best buddy—a rescue Rottweiler/Husky named Kennedy. Joining the team in May 2023, Mike was born and raised in the Puget Sound area, graduated from Central Washington University, and has spent his career guiding award-winning marketing, advertising, and communications programs across a wide range of organizations, from world-renowned integrated resorts to iconic local non-profit museums.
Residents of Bremerton since 2017, Mike and his girlfriend Sherri are grateful to be a part of the Kitsap community and love spending time with their niece and nephew who attend Klahowya Secondary School.