Pet Lifesaving Capital Campaign
The New Pet Adoption Center

is Open!
Construction of New Heidi Harnett-Wakefield Memorial
Canine Behavior & Training Center is Now Complete
Phases 1 and 2 of our Pet Lifesaving Capital Campaign are finished!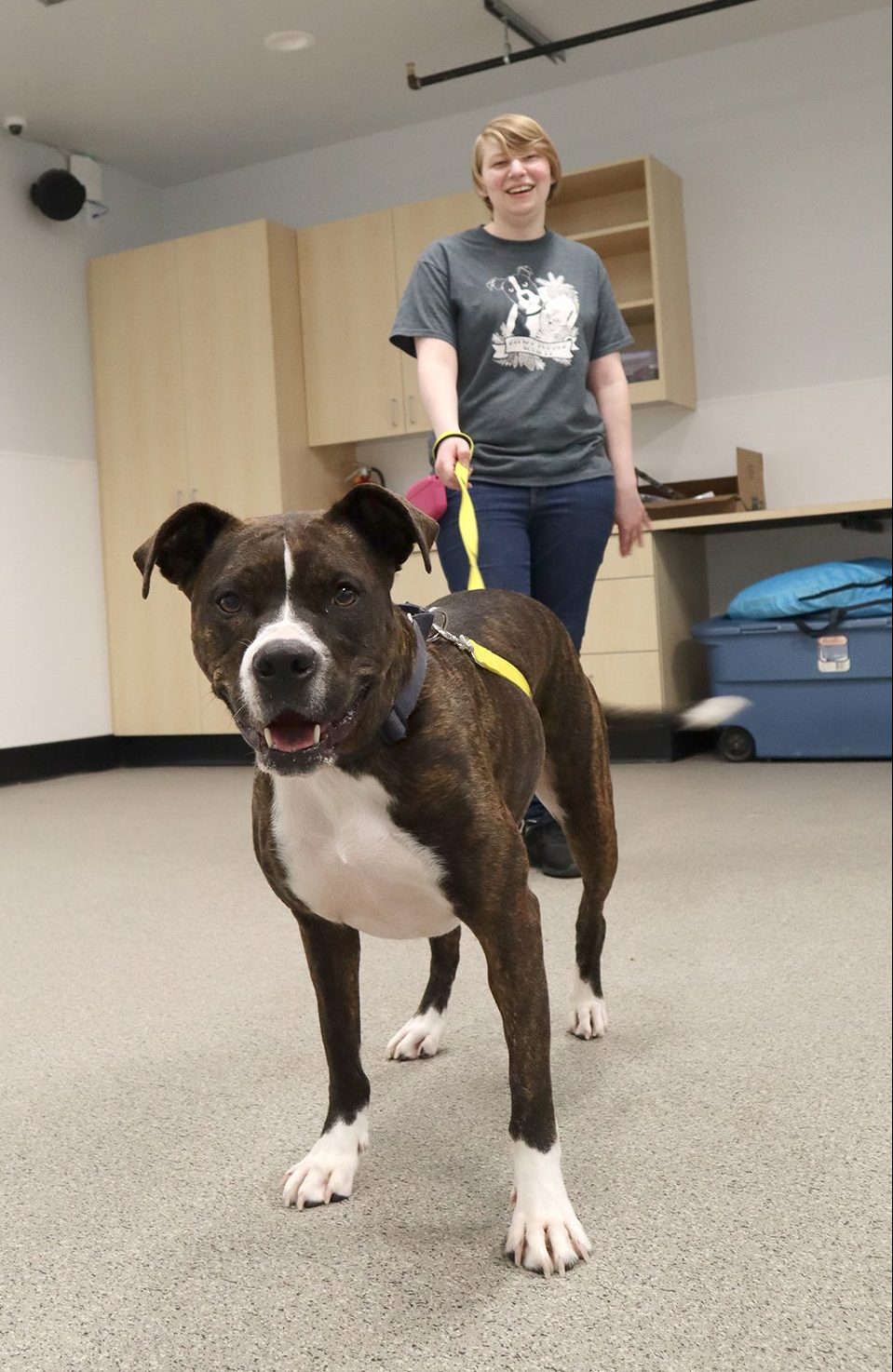 In Phase 1, we completed our new Pet Adoption Center. The impact on the animals in our larger and quieter Pet Adoption Center is absolutely astounding. Dogs that were agitated and stressed by the noise and activity in the old kennels are now resting quietly in the new kennels. The kitties are much happier and more social in their spacious new kennels. The change has been transformational for pets and people alike.
In Phase 2 we completed partial renovations on our old shelter building, including the new Heidi Harnett-Wakefield Memorial Canine Behavior & Training Center, named after a beloved volunteer leader at KHS who passed away in 2017. With its proximity to our dog kennels, this new center enables our training staff and volunteers to identify behavior issues and expand their work with every dog at the shelter, every day. This results in dogs who are happier, less stressed, and better behaved, which in turn makes them more attractive to adopters and helps reduce their length of stay. The center includes two special training rooms, including the Daisy ("Good dog!") Center named in honor of our canine friend Daisy Bryson Sears via a donation from Cynthia Sears, and Harry's Place, in honor of the service dog Harry and donated by The Boand Family Foundation.
Over $7 million was raised in our Pet Lifesaving Capital Campaign to fund Phases 1 and 2. We thank ALL of the donors who contributed so generously.
Phase 3 of our Pet Lifesaving Campaign will be new Veterinary Lifesaving Center. This project will be a 5,600-square-foot building on the north side of the old shelter building. The new center will expand and enhance both our shelter and public veterinary services but is on hold due to Covid-19. Stay tuned!
Would you like to learn more? Schedule a personal tour to see the existing shelter and our new building plans. You can call or email one of our campaign staff members:
Jamie Nocula, Director of Philanthropy, jnocula@kitsap-humane.org / (360) 692-6977 X 1224
Eric Stevens, Capital Campaign/Project Director, estevens@kitsap-humane.org / (360) 692-6977 X 1115

Join us in building a more humane community, in Kitsap and beyond.