KHS Weekly Construction Update: 12/16
December 16, 2022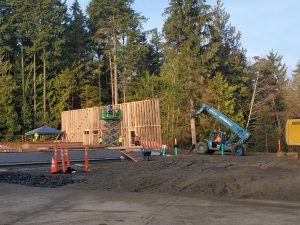 Construction continues on the Russ & Linda Young Veterinary Lifesaving Center! Each week, we'll provide a blog update on our construction progress.
Last week, lumber was delivered – and this week, our first wall has started to go up! Next week, work will be done to armorize the road around the construction for weather and construction resistance.
In case you missed it, here's a link to our Sept. 8 – Dec. 5 Timelapse.
Photo Credit: Jo Schnyder, KHS Employee