Meet Our November Puppuccino Pal Sponsor, Johnny Coffee
November 1, 2022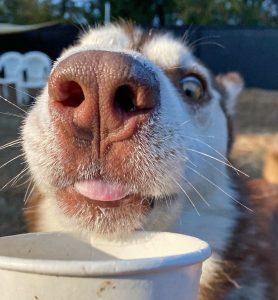 We are pleased to introduce you to our November Puppuccino Pal Sponsor, Johnny Coffee! Johnny Coffee is a local, family-owned business that is new to Silverdale whose goal is to "bring you a modern coffee shop with an old soul– simple food and drink in a beautiful space you can relax, create, or converse in." 
They believe that simple can be exceptional and that crafting coffee is a labor of love.The combination of their barrista's passion and the use of high-quality ingredients creates unique and delicious products.
When asked why they chose to support the pets in need at Kitsap Humane Society through our Puppuccino Pal Sponsorship they said, "Growing up, our owners supported their local humane society by adopting old dogs and giving them a comfortable home and lots of love in their senior years. Kitsap Humane Society lives out its vision well, and we are proud to support giving every animal companion a home."
Check out Johnny Coffee at 11199 Pacific Crest Place, Silverdale, WA, United States, Washington.