Veterinary Technician and Support Staff Appreciation
October 26, 2022
As many of you know, last week was Veterinary Technician and Vet Support Staff Appreciation Week, but with a few of our vet staff away at a conference, we are celebrating our wonderful team this week! We are pleased to introduce our vet tech and support staff with a few words from their supervisor!
Holly: Holly is the mother hen of our team. She helps train all of our new employees, snuggles our smallest kittens, sings to the scared dogs, and seems to instinctively know what each pet and person needs to succeed.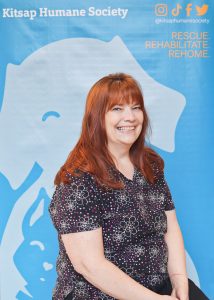 Kelly: Kelly is a very talented LVT who is always cheerful and willing to help in any way she can. She is a wonderful mentor to our team and an asset to the pets in our care.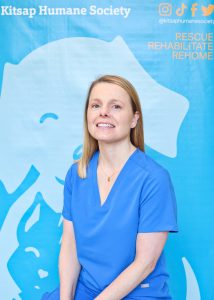 Kelcey: Kelcey's laugh is contagious, and she has the biggest heart. Kelcey loves the underdog and fights hard for all she believes in.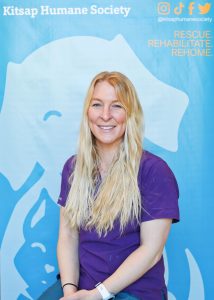 Mandy: Mandy is a very dedicated team member who loves cats– the spicier the better– and old dogs. She truly cares for every pet that comes through the shelter.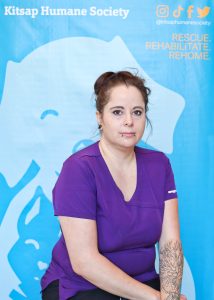 Alana: Alana is always cheerful, curious, and ready to learn. Her can-do attitude spills over to the patients in her care.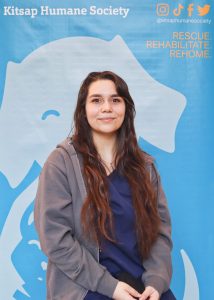 Cameron: Cameron is new to shelter medicine but has proven to have a talent for it. He's great at calming scared dogs and cats and ensuring that things go smoothly and safely in surgery.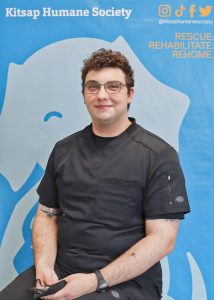 Alena: Alena has a heart of gold and a soft spot for all the animals in our care. She is dedicated and a fantastic team player.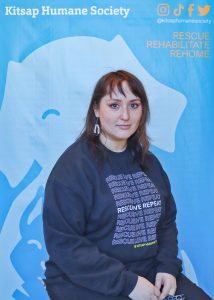 Teresa (not pictured): Teresa is an LVT who works in surgery with us one day a week. Her dedication to KHS has spanned many years and many animals.
Kenzie (not pictured): Kenzie has been in vet services at KHS for many years, and although she can only work part-time and relief now, her love of KHS and its animals is apparent in everything she does.
Alea (not pictured): Alea came to KHS as a relief LVT, but her love of KHS has kept her working alongside our staff a few days a month.
Thank you to each of you for your compassionate and lifesaving work here at KHS. We couldn't do it without you!