Animal-Lover Holiday Gift Guide
October 31, 2022
Support pets in need at Kitsap Humane Society this holiday season! Your shopping will allow KHS to provide lifesaving programs and services for animals in need — including animal sheltering and care, veterinary services, foster care, canine behavior training, and so much more.
Shop Our Holiday Gift Auction!
Get a head start on holiday shopping for the pet lover in your life, or a treat for yourself during our Holiday Gift Auction! Funds raised go to support our lifesaving work. Check out our packages, bid to your heart's content, and know you're helping shelter pets in need. Together, we are putting compassion into action. Thank you for your support!
This year's beautiful spokes-pet is Jorgie! You, too, can bid to have your furr-ever friend be the spokes-pet for 2023! Our Holiday Auction runs from Thursday, Nov. 3 at 5 pm and ends at 7:30 pm on Sunday, Nov. 13.
2023 KHS Calendars
It's 12 months of cuteness! Order your copy of Kitsap Humane Society's 2023 Calendar for just $20 each (shipping included). Remember your family and friends with this special gift this holiday season. These make great stocking stuffers! Calendars start to ship after December 5.

Make Your Pet the Star of Your Holiday Cards
Santa Paws is comin' to town! And you know what that means? Cute photos of your pet with Santa! This festive event costs $20 per family and includes pictures with Santa that will be emailed to participants digitally after the event.
All dogs must be on a leash and all other animals safely contained. Animals aren't required! We have the best Santa in town so bring the kiddos and the family. Pictures are first come first served. All proceeds benefit animals in need at KHS!
Join us for one (or all!) of our holly jolly Santa Paws events:
Santa Paws at Olmsted Tree Farms (17526 Clear Creek Road NW, Poulsbo, WA 98370): Sunday, Nov. 20 from 11 am – 3 pm
Santa Paws at Bay Hay & Feed (10355 NE Valley Rd, Bainbridge Island, WA 98110): Sunday, Nov. 27 from 11 am – 3 pm
Santa Paws at West Hills Kia (515 W Hills Blvd, Bremerton, WA 98312): Sunday, Dec. 11 from 11 am – 3 pm
A huge THANK YOU to KHS longtime volunteer, Jeff Berger, who is volunteering his time once again to be Old St. Nick for Santa Paws. Plus, our fabulous photographer Mary Eklund of Four Foot Photography.
Questions about Santa Paws? Contact Events Manager, Jessi Reynolds, at jreynolds@kitsap-humane.org.
Show Off Your Love for Pets & KHS with Our Merch!
Looking for the coziest, cutest, and the most paw-some way to show the pet lover in your life that you care? Shop all of our apparel options through our Bonfire store, including our back-by-popular demand "Support Your Local Shelter" design!

Give a Gift that Gives Back
This holiday season, give the gift that keeps on giving by making a donation to Kitsap Humane Society in honor of an animal-loving friend or family member.
When you make a gift on their behalf, we will send them a holiday card (that can include a personalized message from you to them), a KHS sticker, and a couple of KHS alum-adopted trading cards, so they can see the impact that your gift can make on the animals in our care!
Please be sure to include the name of the person you are making the gift in honor of as well as a personalized message so we can add it to the card!
Don't Forget to Check Out Using Amazon Smile!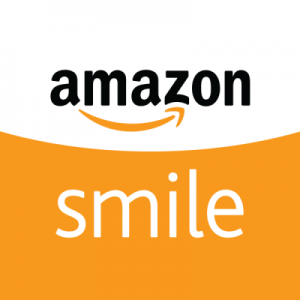 Make your giving go even further this holiday season by checking out using Amazon Smile! Simply choose Kitsap Humane Society as your charity of choice, and a portion of your purchase will be donated to animals in need! It's that easy!
And ensure you're always shopping on AmazonSmile by using the web browser extension Smilematic, which automatically redirects any Amazon links to AmazonSmile so every purchase helps pets in need at KHS!
*Donations to Kitsap Humane Society are critical to our lifesaving work. Kitsap Humane Society is a 501(c)3 organization and gifts are tax-deductible. Tax ID Number: 91-0728353