Meet Puppuccino Pal Sponsor, ICON Salon
May 2, 2022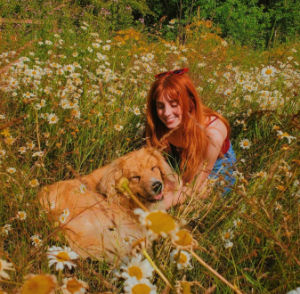 We are happy to introduce our May Puppuccino Pal Sponsor, ICON Salon located in Puyallup. This private hair studio specializes in blondes and custom colors and "provides an inclusive, welcoming space where your personal hair goals take priority while also prioritizing environmentally-conscious practices that protect the future of our community and planet," according to Courtney, ICON salon owner and stylist. Courtney uses her love for art and self-expression and her decade of experience to fuel one simple goal: that all guests leave her salon feeling iconic!
"In 2018 I made the two best decisions of my life: I opened my salon and I adopted a dog, Bear, from Kitsap Humane Society," said Courtney. "Bear was found on the side of the road at 12 years old. He was malnourished, matted, and had lesions from skin cancer. Kitsap Humane Society rescued Bear and gave him surgery to remove the cancer. Although he had been through so much, he was the best, most kind boy I could ever ask for! He brought so much joy and love into my life, and I am eternally grateful to Kitsap Humane for bringing Bear into my life. He's the reason I chose to become a Puppuccino Pal Sponsor for KHS!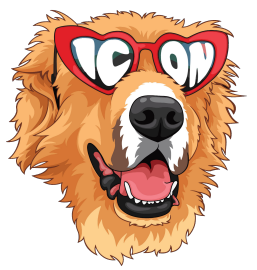 "Not only was Bear the most amazing pet, but he was also the salon's honorary mascot! His beautiful coat of fur made him the perfect 'hair' model!"
So the next time you are in need of a new 'do, head over to ICON Salon located at 4301 S Meridian suite c-3, Puyallup, WA 98374.