Celebrating the Woman Behind the Founding of Kitsap Humane Society
March 29, 2022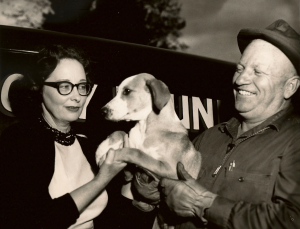 With Women's History Month coming to an end, we wanted to take a moment to pay homage to our compassionate and inspiring founder, Almeda Harris Wilson!
Kitsap Humane Society was originally founded in 1908 as a Society for the Prevention of Cruelty to Animals by a group of local visionaries but when efforts stalled, Almeda stepped in.
Flash-forward to 1939: During World War II, the population of Kitsap County, particularly in Bremerton, increased dramatically due to the war industries located in the area. This led to an increase in the pet population resulting in a need for pet lifesaving resources. The problem continued to grow over the coming years as Almeda worked to reactivate humane services in our community. In 1961 she was successful! Kitsap Humane Society was back up and running.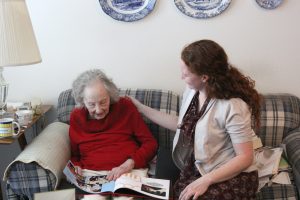 As we continued to grow, Almeda was always there to lend a helping hand. Even at 100 years old, Almeda made significant donations to KHS that funded the purchase of our large Rescue Me transport van, a new animal control vehicle, and our first-ever X-ray machine!
While Almeda passed at the incredible age of 101, we continue to honor her memory at KHS. Our cattery was lovingly named after Almeda and a founding board member, William Mahan, when it was updated in 2013.
Thanks to Almeda's dedicated efforts in our formative years and her unwavering support ever since KHS is proud to have been able to support the people and pets in Kitsap County for over 100 years! We wouldn't be where we are today without Almeda's work and each of the influential women that have been a part of our team ever since.