Animal-Lover Holiday Gift Guide
November 16, 2021
Support pets in need at Kitsap Humane Society this holiday season! Your shopping will allow KHS to provide lifesaving programs and services for animals in need — including animal sheltering and care, veterinary services, foster care, canine behavior training, and so much more.
2022 KHS Calendars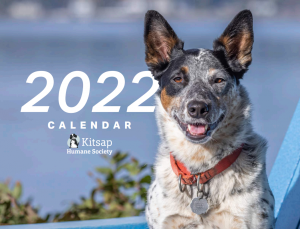 It's 12 months of cuteness! Order your copy of Kitsap Humane Society's 2022 Calendar for just $20 each (shipping included). Remember your family and friends with this special gift this holiday season. These make great stocking stuffers! Calendars start to ship after December 7.
Give a Gift that Gives Back

This holiday season, give the gift that keeps on giving by making a donation to Kitsap Humane Society in honor of an animal-loving friend or family member.
When you make a gift on their behalf, we will send them a holiday card (that can include a personalized message from you to them), a KHS sticker, and a couple of KHS alum-adopted trading cards, so they can see the impact that your gift can make on the animals in our care!
Please be sure to include the name of the person you are making the gift in honor of as well as a personalized message so we can add it to the card!
Don't Forget to Check Out Using Amazon Smile!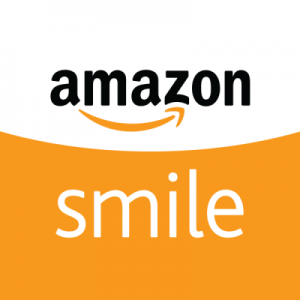 Make your giving go even further this holiday season by checking out using Amazon Smile! Simply choose Kitsap Humane Society as your charity of choice, and a portion of your purchase will be donated to animals in need! It's that easy!
And ensure you're always shopping on AmazonSmile by using the web browser extension Smilematic, which automatically redirects any Amazon links to AmazonSmile so every purchase helps pets in need at KHS!
*Donations to Kitsap Humane Society are critical to our lifesaving work. Kitsap Humane Society is a 501(c)3 organization and gifts are tax-deductible. Tax ID Number: 91-0728353