KHS Announces Executive Transition
January 13, 2021
Dear Friends of KHS,
After more than eight incredible years, I have made the decision to transition out of the role of KHS's Executive Director.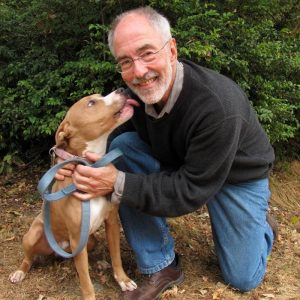 Kitsap Humane Society's Board of Directors is now conducting a nationwide search to select my successor with the assistance of a recruiting firm. Once that person has joined the team, I will step into a new, part-time role as Capital Campaign/Project Director.
When I joined the KHS team in early 2012, our shelter was experiencing a challenging financial period as well as a time of uncertainty that impacted KHS's position in the community.
Today, I'm humbled and proud to share that Kitsap Humane Society stands as a regional and national leader in animal welfare, adopting nearly 6,000 homeless, abandoned, and rescued pets into loving homes annually and maintaining a lifesaving rate of 96% or better year after year.
During these last eight years, we have implemented progressive initiatives, including the Rescue Me program, which transfers in thousands of at-risk animals each year, advanced the shelter's lifesaving veterinary care as more than half of the animals that come into KHS require critical medical rehabilitation, established a growing foster and volunteer network giving respite to animals in need, strengthened the professionalism and excellence of our Animal Control services, and made a greater commitment to pets' success through increased behavior and enrichment training.
And with incredible support from our community through our capital campaign, Kitsap Humane Society has addressed the longstanding need to improve sheltering for animals in Kitsap County with the opening of the new Pet Adoption Center in 2019, followed by the development of a new Canine Behavior Training Center, which opened in May 2020.
I could not have imagined when I arrived here in early 2012 what an amazing journey of love and inspiration awaited me. The mission of KHS motivates me. The passion and dedication from our team and the community inspire me. I have been so grateful for this opportunity and proud of what we have accomplished together to strengthen Kitsap Humane Society.
At this stage of my life and career, I want to focus my energy on seeing the remainder of our capital campaign projects through, with the next phase being the construction of our Veterinary Lifesaving Center. When finished, we will significantly expand the capacities and quality of our medical facilities and continue our dedication to creating a more humane community for all while ensuring a lasting impact and legacy for the tens of thousands of animals who will arrive at KHS in the years ahead.
Thank you for your support over these last eight years and your continued championing of KHS and our mission as we look to the future.
With gratitude,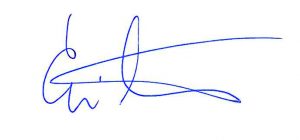 Eric Stevens
Executive Director