2019: A Banner Year!
February 7, 2020
Kitsap Humane Society had a banner year in 2019, with the opening of the new $6.2 million Pet Adoption Center and the rescue of 6,112 animals — all while achieving a lifesaving rate of 96 percent or better for the fifth year in a row!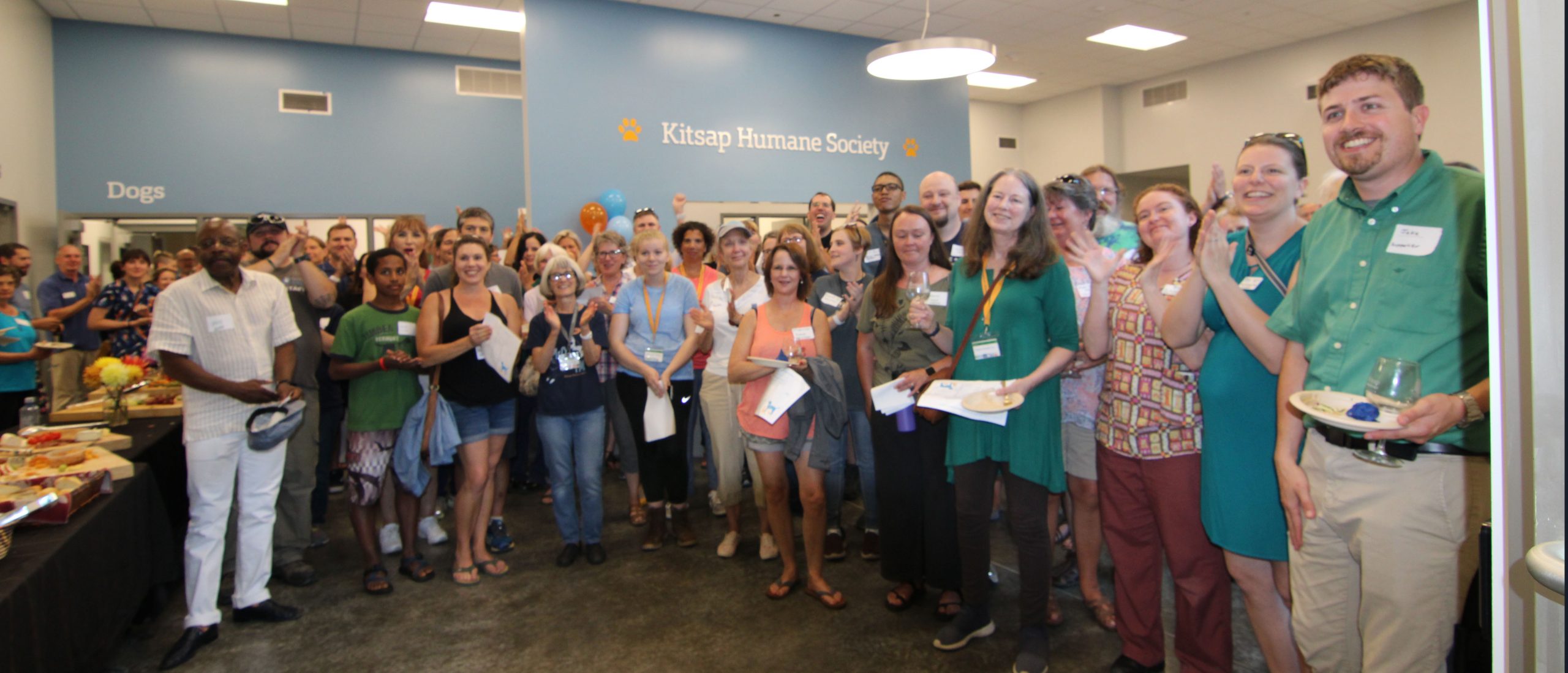 Another highlight of the year? BUNNIES! Our Animal Control Team rescued 246 rabbits from a Poulsbo home — the most animals ever admitted to KHS from a single case. We were fortunate to have the help of our generous community – including donors, volunteers, adopters, foster parents, rescue groups, veterinarians, and local businesses – pitch in to help us provide the bunnies with care and loving homes.
Even during construction, our 2019 results were extraordinary:
Provided medical, surgical and behavioral rehabilitation services for 1,890 pets.
Rehomed 5,876 pets by adopting them into homes, reuniting lost pets with their owners, or transferring them to rescue groups.
Spayed and neutered 5,996 pets, including low-cost surgeries for 2,194 pets in low-income households.
Provided foster care for more than 1,156 pets, including bottle babies and pets recovering from surgery, who needed care in a home setting.
We also launched several new programs to better serve animals and our community. The Pet Protection Program provides up to 90 days of foster care for cats when their owners need assistance due to illness, hospitalization, domestic violence, or job loss.
Kickin' it with K9s, our popular new stress-reduction initiative for dogs, is immensely popular. It allows community members to take dogs on hikes and outings during the day, and out for sleepovers at their homes. As a bonus, volunteers take pictures of the dogs on their outings and post them on social media, helping them get adopted faster!
KHS is proud to have such robust community support. If you love animals, check out how to become a foster parent or volunteer.