The Joy of Volunteering
December 6, 2019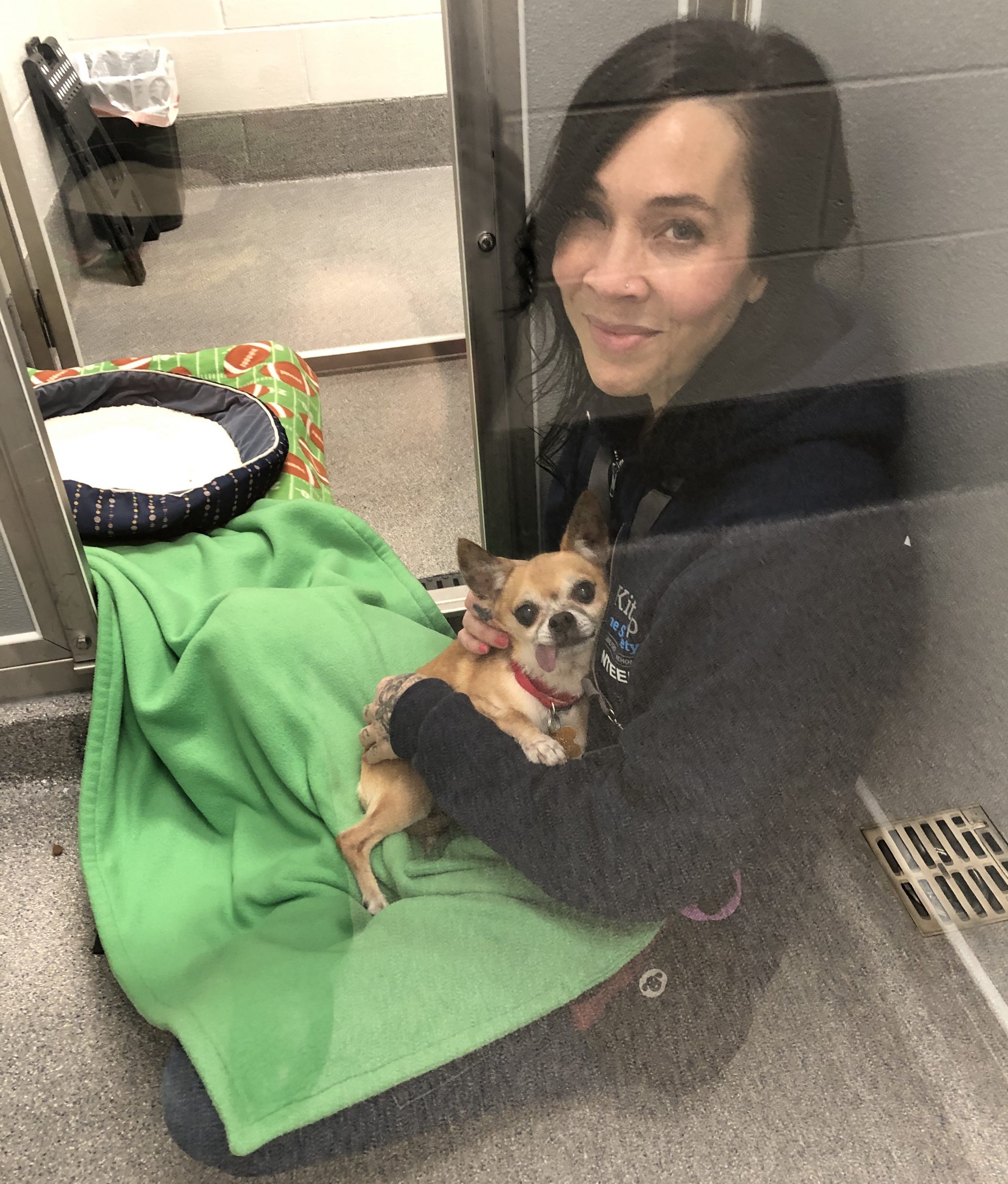 On a recent weekday before the shelter was open, volunteer Connie Babers (right), sat inside a kennel to visit a toothless little dog named Moose. As she cooed and cuddled, he relaxed and closed his eyes. In a little while, she visited another dog in need. It's the kind of tenderness shared with shelter pets daily, thanks to our wonderful volunteers and foster parents.
We can't do our lifesaving work without them and are deeply grateful for all they do, from petting cats and walking dogs, to doing laundry and dishes and helping with adoptions. With the holidays upon us and the New Year ahead, we hope you, too, will consider volunteering and fostering, if you aren't already!
"This feeds my soul, and I crave it as much as they do," said Babers. "I come in to give them attention and love, to make sure their beds are nice and cozy, and it's so fulfilling. I encourage you to try it. There are lots of things to be done here, and lots of ways to support the animals."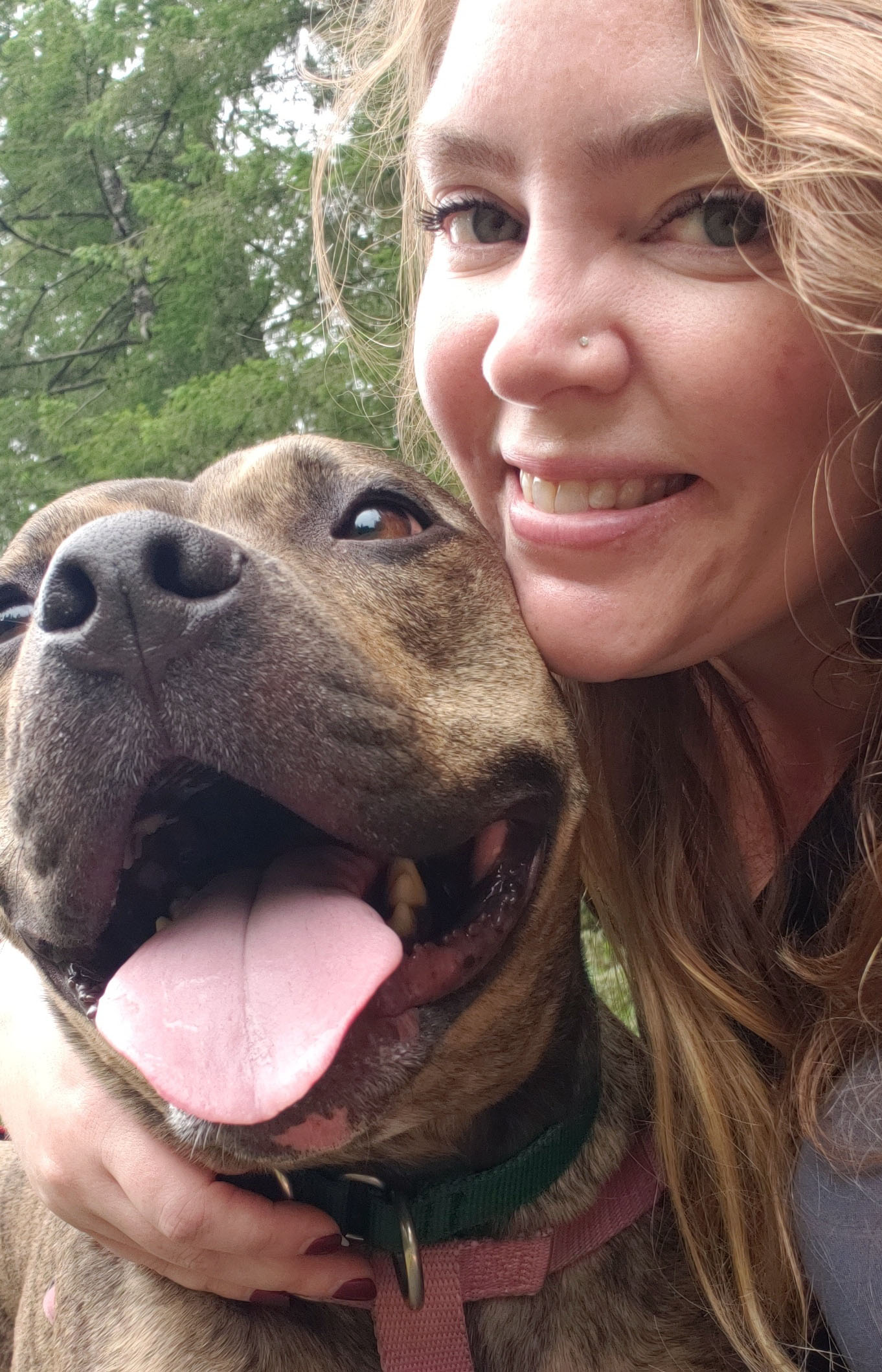 Kickin' it with K9s volunteer Melissa Alfred loves hiking, dogs, and being outdoors, so when she learned that KHS was looking for volunteers to take dogs on two- to three-hour field trips to help reduce their stress levels, she jumped right in. Now, she and her husband take a shelter dog on a hike every Saturday from 9 a.m. to noon, and it's their favorite day of the week.
"They just love it," she said. "It's such a great way to make a doggy's day. From the moment they come out to greet you, they are so happy. They love car rides, going to the park and out for long hikes, even out for coffee! It's so great to see the happiness on their faces."
Orientations for Kickin' it with K9s are every two weeks at KHS and take only 20 minutes. People who are unable to commit to a regular volunteer schedule love the program, because of the flexibility it allows.
Kickin' it with K9s volunteers help dogs get adopted by sharing information with passersby and by sharing photos and videos on social media. The shelter staff learn more about the behavior of each dog from the volunteer, making it easier to pair the dog with an adopter. And, after being on a long walk, the dogs come back to their kennels relaxed and ready to meet their new best friend!
The result? More public exposure for shelter dogs, and more adoptions. So far, 165 individual dogs have been on field trips, and all have been adopted!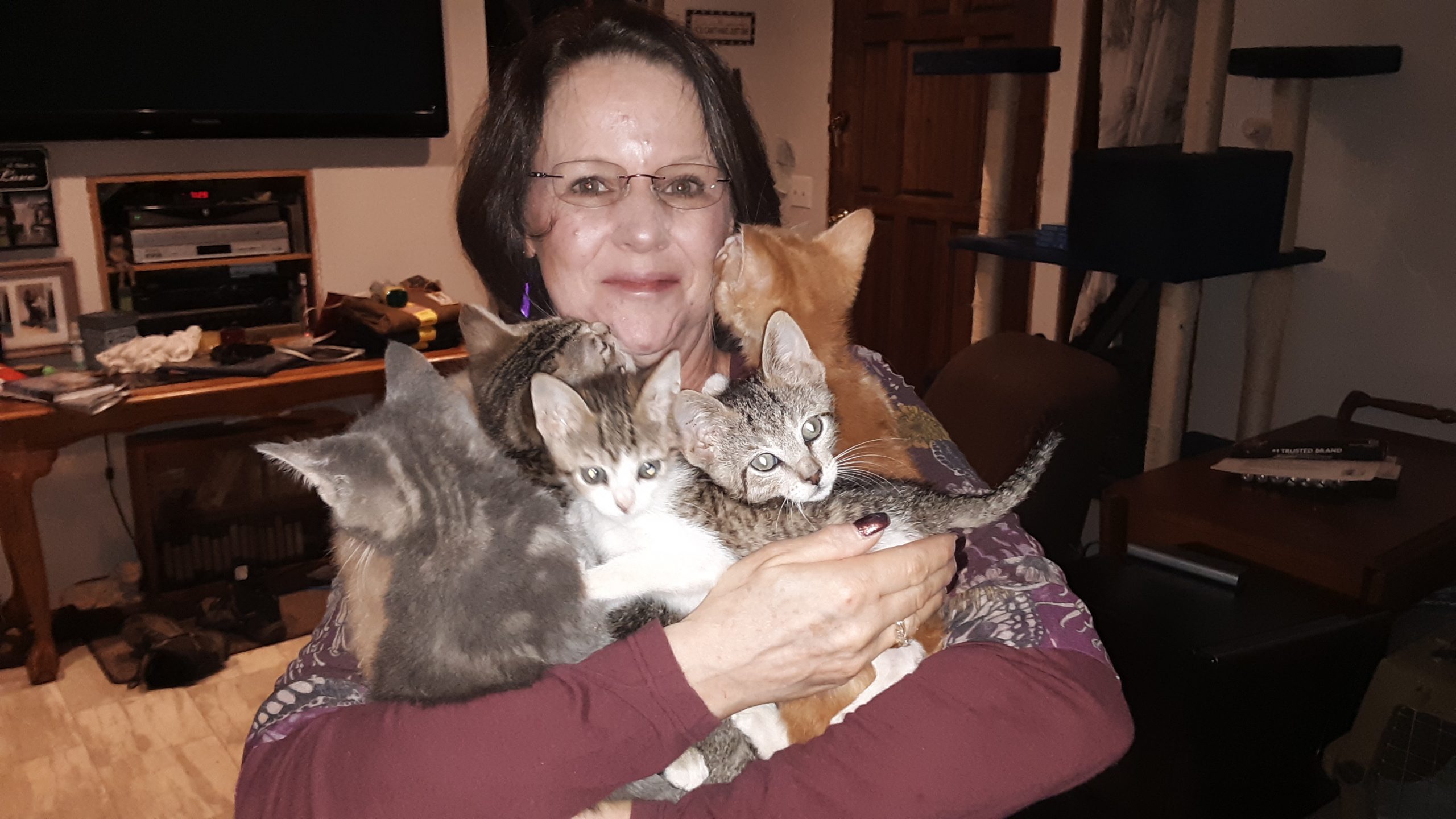 Foster parent Merrilee Johnson has fostered hundreds of kittens — including fragile newborns and critical care cases — during more than 15 years as a foster parent at KHS.
"I do it for the love of animals, and because I really enjoy babies" said Johnson, who has converted a room in her house into a foster kitten room. Her husband is supportive, and her three cats are part of the foster team — socializing, grooming and snuggling with kittens when they are ready for more interaction.
Johnson, a library clerk who works at the elementary school across from KHS, is an ambassador for shelter pets and has shared her passion with schoolchildren and educators alike – many of whom have become adopters.
Fostering fragile kittens can mean being available – and awake! — for bottle feedings every three hours. When she has bottle babies during kitten season in the summer, she brings them to work in her motorhome, so she can check on them throughout the day.
Fostering kittens is her passion. One year, she fostered more than 100. Her youngest foster kitten was only three days old and had an uncertain outcome. With her caring and attention, it survived and was adopted into a home of its own.
"I can make sure that they are warm, that they know the kind hand of a human, and that they have full bellies.  There is a lot of satisfaction in knowing that you're helping and making a difference. That you are saving a life," she said.
Thank you to all the selfless volunteers and foster families who contribute to the health and well-being of the animals at KHS. We are grateful for you!