Happy Tails – Sugar!
April 17, 2019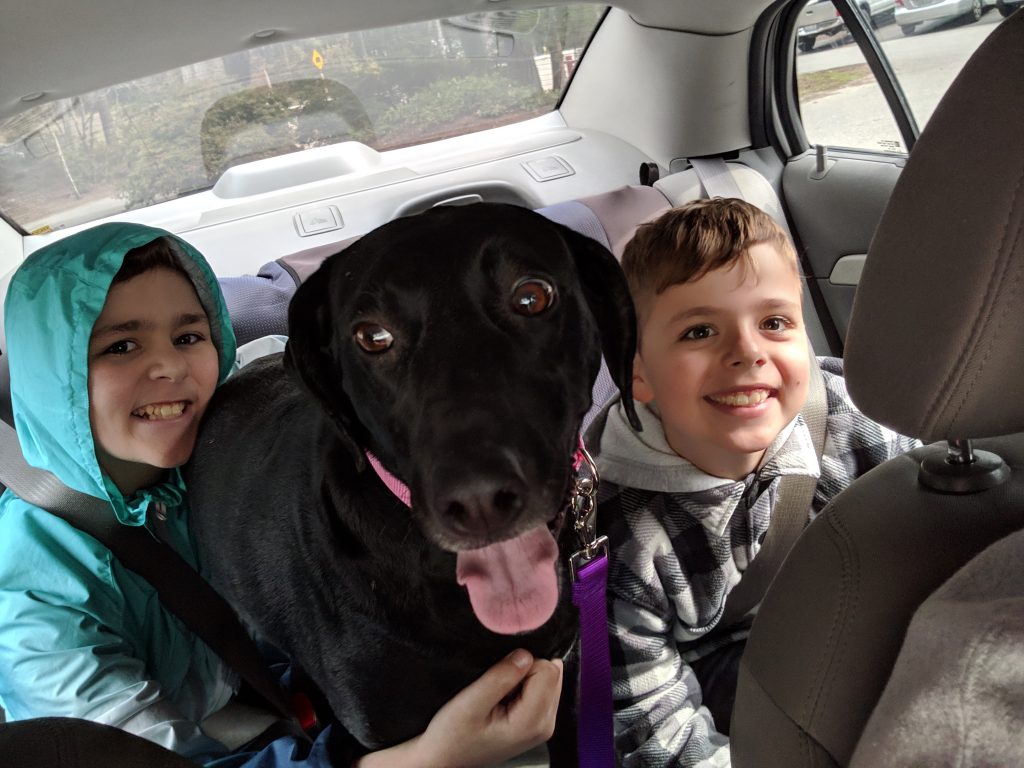 We're excited to share an update on Sugar, a beautiful black Hound mix adopted by Jessica Klein and her family in March.
Jessica happily reports that Sugar is settling in perfectly, loves her boys, and eats up all their attention. She gets especially excited when they come home from school and kisses their faces. She loves play time at the dog park and enjoys other dogs.
When Sugar sees her harness she dances and tries to put it on herself. "She's so smart!" Jessica said.
Sugar sleeps with Jessica's eldest son and lets him know when she is ready for bed by kissing his face and walking to his bed.
Jessica told us she is very thankful that Sugar is a member of their family!