Pet Food Drive in July!
July 20, 2018
Stop in at Naturally 4 Paws to Donate!
The entire month of July, Naturally 4 Paws is collecting donations of cat and dog food for Kitsap Humane Society's Pet Food Pantry! The family-owned store stocks healthy pet food brands and is the only holistic pet care store in Silverdale, at 9337 Silverdale Way NW.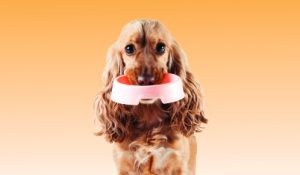 Stop in, buy some food for pets in need, and it will go to Kitsap Humane Society's Pet Food Pantry!
The pantry provides pet food to local people who need help feeding their beloved pets. Many of our pantry customers are elderly folks on fixed incomes who rely on their pets for companionship, and families facing a sudden crisis, such as the loss of a job. Providing this safety net helps keep pets in their homes with the people who love them, where they belong.
The pantry also supplies food to KHS shelter pets in volunteer foster homes. Animals in foster care get lots of love in a home setting while they  recover from surgery or illness, receive behavior training, or just need a break from the stress of the shelter environment.
Can't make it to Naturally 4 Paws in Silverdale? Another way to help the animals is by purchasing items on our Amazon Wish List. The complete list of items needed (and those we don't need) is listed below. On behalf of the animals, thank you for giving to pets in need!
Toys and Supplies:
· Towels, blankets and linens
· New or slightly used tennis balls
· Kong brand and Nylabone brand dog toys (especially medium and large)
· Martingale-style dog collars
· Easy Walk Harnesses
· Gentle Leader Harnesses
· Antler chews, pig ear chews and bully sticks
· Washable cat toys
· Plush cat beds
· Stretch & Scratch cat scratchers
· Crijo Kitty Condos for cats
· Kuranda beds for dogs
· New fleece throws
· Cat litter – non clumping clay litter
· Cat litter- Yesterday's News brand /compressed newspaper brand
· Stainless steel water and food bowls
· Electric heating pads
· Humidifiers
· Kitchen food scales
· Grooming clippers
· Humane Cat Traps
· New and used dog crates (all sizes)
· New and used cat carriers and kennels (all sizes)
  Cleaning/Office Supplies:
· Bleach
· Paper towels
· Batteries (AAA,AA,9v)
· Lint rollers (sticky paper kind)
· 3″x 3″ Post-It Notes
· Laminating sheets (letter and legal size)
· Fine and medium-point dry erase markers
· Sandwich and gallon-size Ziploc bags
· Yellow highlighters
Medical/Behavioral Supplies:
· Feliway spray for cats
· DAP or Adaptil spray or collars for dogs
· Pedialyte (unflavored)
· Liquid Benadryl (generic)
· Triple Antibiotic Ointments
· Nutrical paste
· Tongue depressors
· Smock top scrubs
· Gallon jugs of distilled water
· Hydrogen Peroxide
Gift Cards:
· Gas cards
· PetSmart and Petco gift cards
· Costco gift cards
Food:
· Dog food rolls (beef or lamb recipe)
· Canned (wet) kitten and cat food (pate style)
· Canned (wet) dog food (pate style)
· Dog and cat food (dry kibble – unopened bags only)
· Kitten Milk Replacer (KMR) powder formula
· Kitten bottles
· Pedialyte (unflavored)
Items we DO NOT Need:
· Anything Expired
· Opened Pet Food
· Cotton-Filled Items (Pillows, Comforters, Stuffed Toys, etc.)
· Pet Clothes
· Extra-Large Dog Beds
· Ceramic & Glass Food/Water Bowls
· Broken/Damaged Items
· Soft/Fabric Carriers
· Pill Bottles