My Furry Valentine … A HUGE Success!
February 15, 2018
You guys sure know how to spoil shelter pets! My Furry Valentine was a HUGE success!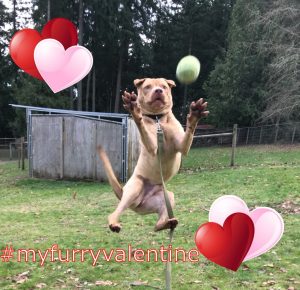 From Feb. 1 to Feb. 14, animal lovers across Kitsap (and from all parts of the world!) participated in our 2nd Annual My Furry Valentine campaign presented by Dee Fitzgerald Insurance Agency. We are BLOWN AWAY by the results!
Over 175 valentines were sent to nearly 80 shelter pets during the first two weeks of February. This extra support allowed us to shower these Furry Valentines with special outings, additional chin scratches, and some bonus time on our Instagram page! This not only enriched their lives while they were with us, but increased their chances of being spotted by potential adopters!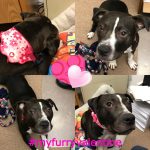 Ever a crowd favorite, hunky Fats received ten valentines during the first ten days of My Furry Valentine! Because of this outpouring of affection, Fats enjoyed some extra bully sticks and belly rubs while recovering from his recent knee surgery.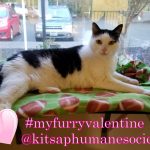 The feline favorite was Neo who received eight valentines and enjoyed playing with three new toys! This handsome boy was featured on our Instagram several times during My Furry Valentine and, is still looking for his forever home!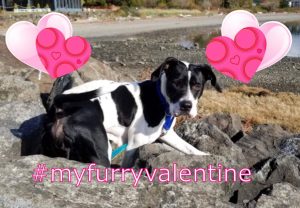 Our dogs in foster care were showered with love these past two weeks and enjoyed extra sniffy walks, new toys, puppuccinos and more! Jethro, Kona, Autumn and Journey are still waiting patiently to be adopted!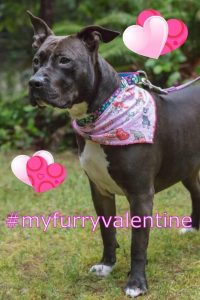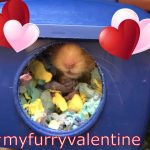 Tied for receiving the biggest Valentine, Hammie the hamster and Molly the dog both had $250 gifts made in their honor. The best part? Both of these beautiful animals have found new homes!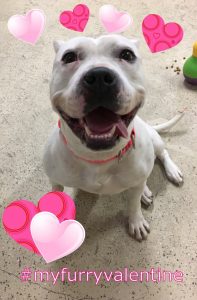 We had 110 people participate in My Furry Valentine, showering one (or several) animals with their love and affection! Together we raised $4,885 to continue saving lives here at KHS. THANK YOU for your love and support!
To see additional photos of shelter pets being showered with love and affection, visit our Instagram 
My Furry Valentine may have come to a close, but you can still donate to help save the lives of animals!