Due to COVID-19, KHS has switched to an appointment-based system for all adoptions, rather than allowing entry to the shelter for pet viewing. To view our available animals, please click the "Available Pets" icon above.
The Governor and State of Washington have updated their list of "essential businesses and activities" during the COVID crisis, with the following statement, which includes the services provided by KHS:
Activities related to animals are essential whenever necessary to preserve the health and welfare of our pets and service animals.
---
Kitsap Humane Society has a wide selection of dogs and cats of all sizes, ages, breeds and personalities available for adoption! Small animals, birds and livestock are also occasionally at the shelter and in need of homes.
Each adoption for dogs and cats includes:
Spay or neuter surgery

Microchip with registration through Home Again

Initial vaccinations

Intestinal de-worming

Initial flea treatment

Free post-adoption exam at local participating veterinarians

Reference material on pet care and training

Post-adoption behavior support, as needed
In addition to the animals that are available at the shelter, adoptable pets can also be found around the region at weekly adoption events.  Adoptable cats and kittens are also available at our off-site adoption locations. We make adopting easy and fun, so come find us in your community!
Additional services and retail items for sale to adopters, including:
Pet licenses

for all Kitsap County municipalities

FIV/FeLV testing for cats

Engraved ID tags

Collars and leashes

Cat carriers

Single dose and full boxes of Advantage flea treatment

Pet beds, clothing and other miscellaneous items
Featured Success Story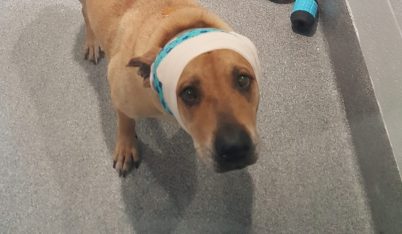 Donor Impact on One Sweet Dog
At KHS, our community of supporters make an impact on the vulnerable animals who find their way to our shelter. Here's a story about what donors and sponsors make possible every day. Meet Luna, a 3-year-old Pit Bull/Basset Hound mix, who came to Kitsap Humane Society (KHS) needing veterinary treatment for a large, painful hematoma… Read Entire Story »