Animal Krackers Presented by Peninsula Subaru
September 28 @ 5:00 pm - 9:00 pm
Mark your calendars! Animal Krackers is Sept. 28, 2019
at Suquamish Clearwater Casino Resort!

Record crowd and record amount of dollars raised for the animals!
What a GREAT night!! On Sat., Sept. 29, 2018, over 440 KHS supporters came together for the 25th Annual Animal Krackers Auction and Gala Presented by Peninsula Subaru.
Our generous supporters gave over $560,000 in lifesaving funds for animals in need.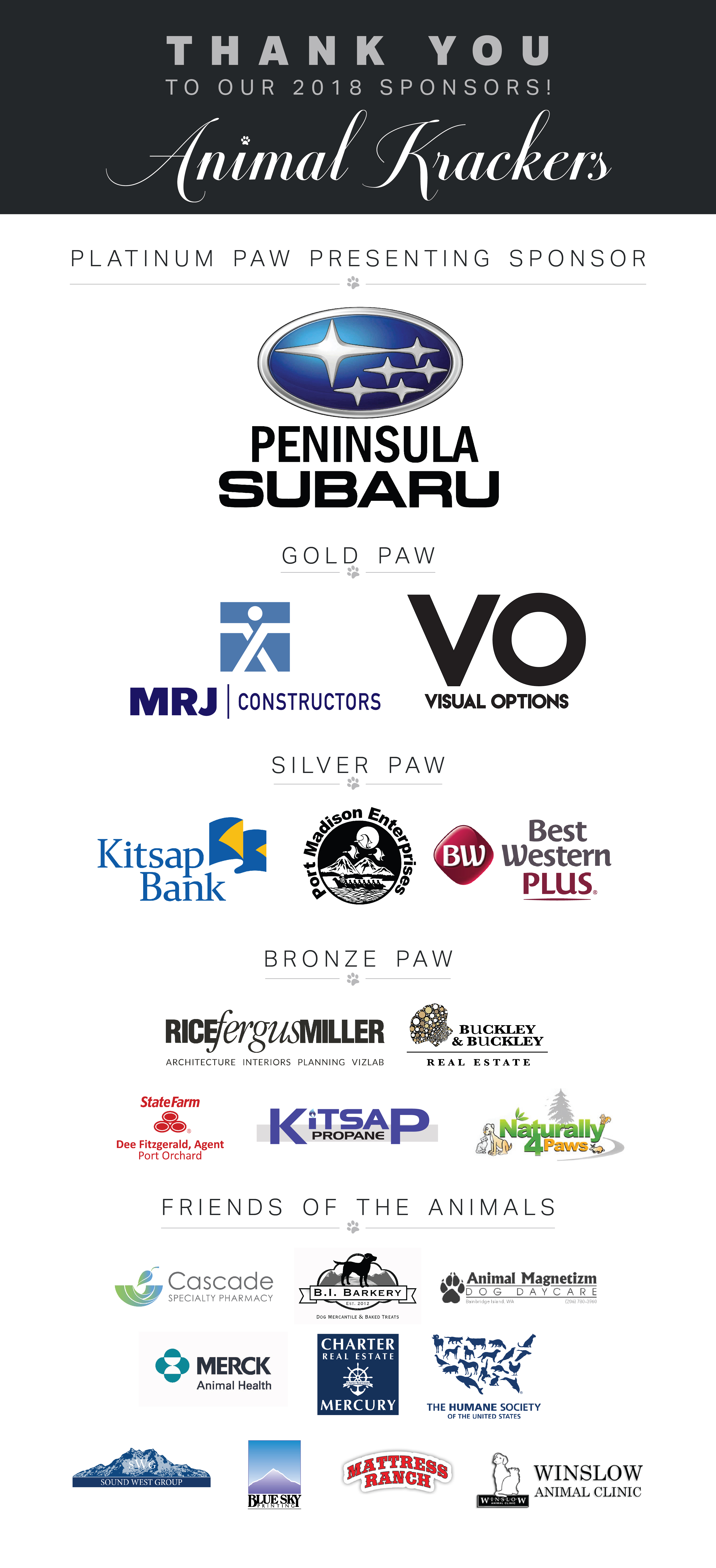 Related Events