Meet our May Puppuccino Pal Sponsor, Rockin' Ruby's Records, LEGO & Retro Gift Store
May 2, 2023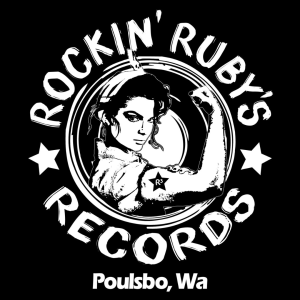 A huge thank you to our May Puppuccino Pals Sponsor, Rockin' Ruby's Records, LEGO & Retro Gift Store! Rockin' Ruby's offers an incredible selection of records, LEGO's, and retro gifts in Poulsbo while serving Pegasus Coffee for a cause. All coffee profits are donated to local animal rescue programs!
"We are HUGE animal lovers! We believe in adopt don't shop, and will stop to save every lost dog we see, where ever we see them. Seriously, we love our furry kids and want every animal to have a loving fur-ever home," shared Rockin' Ruby's owner Melanie Peters.
Melanie wants shoppers to have a great time when they visit the store. "We are like a 'geek emporium' where completely fun experiences start at the front door. Our record selection is a treasure hunter's paradise. We have cultivated collections from every genre."
Want to trim a collection at home? Rockin' Ruby's buys preowned records, CD's, tapes, band t-shirts, and LEGO's. Learn more about Rockin' Ruby's Records, LEGO & Retro Gift Store and go treasure hunt today: www.rockinrubys.com.