Panleukopenia at Kitsap Humane Society
November 23, 2022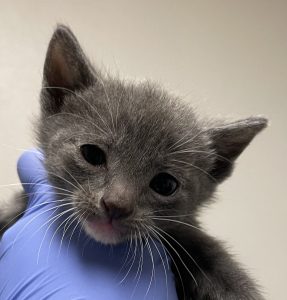 Unfortunately, several kittens in our care tested positive for panleukopenia today. This deadly virus is similar to parvovirus in puppies. To ensure their well-being and care and stop a potential spread, we've quarantined 32 kittens in one of our kitten rooms at the Pet Adoption Center.
They are being monitored and cared for by our team. This does not affect our current operations otherwise. We have instituted extra cleaning protocols to prevent any further spread. Our team is in the process of reaching out to adopters who have adopted kittens from KHS and who may have been possibly exposed. Symptoms include loss of appetite, high fever, vomiting, diarrhea, nasal discharge, lethargy, and dehydration. This virus has no impact on people.
What can you do to help? At this time, we're encouraging folks to adopt or foster! We have our Adopt 'Til You Drop Adoption Event on Friday from 12 pm – 4 pm. Adult dog (one year and older) adoption fees will be $100 off, and adult cat (one year and older) adoption fees will be waived! Apply to our foster crew here.
Donations are also deeply appreciated. Please keep KHS in mind as you shop sales, and check out our Amazon, Chewy, and Wal-Mart wish lists.
Monetary gifts can also help us continue to provide lifesaving care.
The best defense against this virus is to vaccinate cats and kittens. Please vaccinate your animals.