Ways to Give this Holiday Season
October 29, 2021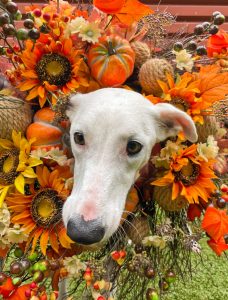 The Holiday Season has arrived and it's the perfect time to give back! Looking for ways to help the people and pets in our community? There are a variety of options to support our community including:
Shop for your Holiday Wreaths and Help Pets in Need!
Shop and save lives this holiday season! Purchase your holiday wreaths, centerpieces, garland, and more through our campaign with Lynch Creek Farm and you can support Kitsap Humane Society's lifesaving work to provide comfort and care to thousands of shelter pets annually!
All products from Lynch Creek Farm are handmade from fresh evergreens, and sustainably harvested in the Pacific Northwest. By shopping through our campaign link, 15% of eligible sales will benefit Kitsap Humane Society and our mission to provide positive, life-changing solutions to people and animals in need.
Donate from your paycheck!
Donating to Kitsap Humane Society is easy and convenient! Donate $2, $5, $10 or more per paycheck, or make a one-time contribution. Your donations help us Rescue, Rehabilitate and Rehome at-risk pets in Kitsap County. Military and federal employees can give through the Combined Federal Campaign (CFC) of Cascadia (CFC number #93746). 
Donate via One Call for All!
Bainbridge Island residents! You can support pets in need at KHS by participating in this year's One Call for All! Keep a lookout for the red envelope in the mail, or make your gift online to support shelter pets!
Help Pets in Need by Shopping at Fred Meyer!
Did you know that you can donate to Kitsap Humane Society by simply grocery shopping at Fred Meyer? When you link your rewards card to Kitsap Humane Society through the Community Rewards program (organization #CW739) a portion of your purchase is donated to KHS! The more you shop, the more is donated to support the animals in our care!
Donate via Amazon Smile!
Thinking about doing your holiday shopping on Amazon? If so, be sure to check out through Amazon Smile, choose Kitsap Humane Society as your charity of choice, and a portion of your purchase will be donated to animals in need!