Volunteer Appreciation Week is Here!
April 19, 2021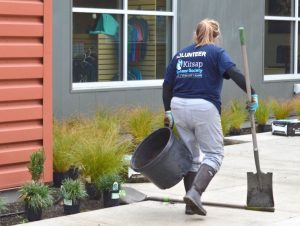 Volunteer Appreciation Week is here and is looking, as we've all come to expect over the last year, a little different. 2020 was full of many challenges. COVID-19 arrived as an uninvited guest, making itself way too comfortable, unpacking all its things, and certainly overstaying its welcome. Like many other non-profits, our organization relies heavily on volunteer support to achieve our mission and continue doing lifesaving work not just for the animals in our care but for our community of animals.
Though our work looked a bit different this past year, we still had critical tasks to accomplish. Keeping our staff and volunteers safe while also acknowledging the many ways we needed support from our community was truly no easy task, and we had to make some hard calls. This meant limiting the number of volunteers to about 25% and, in turn, limiting volunteer opportunities down to just the most critical areas of support. While we know this year was more of a "see you later" rather than a "goodbye," our shelter hasn't felt the same without the regular population of hearts and hands that work alongside staff each day.
Because of this difficult transition, we've relied very heavily on a core group of dog walkers, transfer team members, laundry liaisons, dishwashing darlings, and crate cleaning warriors to carry us through this tough time. Day in and day out, they worked tirelessly to be sure the shelter, staff, and most importantly, the amazing creatures in our care were given every opportunity for success. This meant A LOT of extra work, earlier days, more elbow grease, and longer hours.
How many hours, you may ask? 12,378!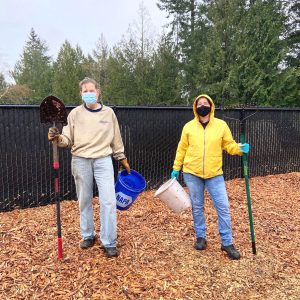 The phrase "thank you" truly does not feel adequate! Most of this work was fulfilled without us having to ask, and even when needs did arise, they were always met with an eagerness to be of service. We know that it has been tough, emotionally draining, and exhausting at times, but we also know that we could not have made it through without you all.
So, this year our appreciation feels a little deeper. Every one of the 12,378 volunteer hours that were logged is also entrenched in our sincerest gratitude. We have emerged from this year more resilient, thanks to the generosity of service unmatched by our volunteers. We are eager to say goodbye to this viral houseguest, so we can get back to business as usual and welcome all our friends back home!