Support Shelter Pets and Look Good Doing It!
March 9, 2021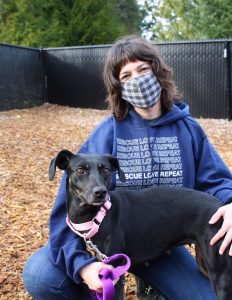 Grab your limited-edition Kitsap Humane Society apparel during our "Rescue, Love, Repeat" Apparel Fundraiser, available now! Choose from extra-soft t-shirts, hoodies, kids shirts, and more. This exclusive design will only be available through March 29, so don't wait!
One hundred percent of the proceeds from this fashionable fundraiser will support Kitsap Humane Society's mission to care for thousands of injured and homeless animals. Help us reach our goal of $5,000 by purchasing your apparel today.
Click here to grab your limited-edition KHS apparel!