KHS Receives 36 Cats In Need from Midwest Transfer
March 15, 2021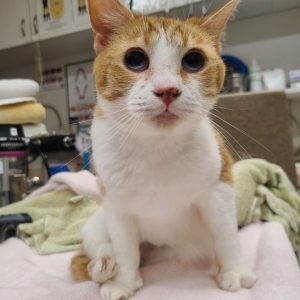 On Wednesday, Feb. 24, Kitsap Humane Society took in 36 cats and kittens through our partners at Wings of Rescue! 
Tiny kittens, young cats, and even seniors kitties were transferred to us from shelters and rescues in Tennessee and Mississippi that are currently experiencing the effects of recent winter weather as well as the pandemic.
"This was about the biggest load of cats I've ever transported," said Pat Garrett, who has been involved in transfers at KHS for the last four years. "Once we brought them back to KHS, they were separated based on their health and age so they could receive the care that they need. Then we clean everything up and get ready for the next transfer."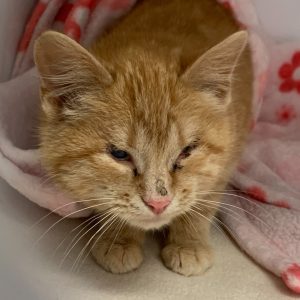 Upon arrival, the cats were assessed and provided critically needed medical treatment, including Lilo (orange and white cat) and Lake (orange cat). Lilo was born with one of her paws facing the wrong way, and Lake is suffering from several eye defects.
"My wife Ann and I have been fostering Lilo. When I heard about his condition, I knew I wanted to help. Lilo's been doing really well and is getting along with our own cat too. Now I just have to convince Ann that we should adopt him," Pat said, laughing.