Finding Rover to Help Stray Pets and their Parents Reunite!
December 3, 2020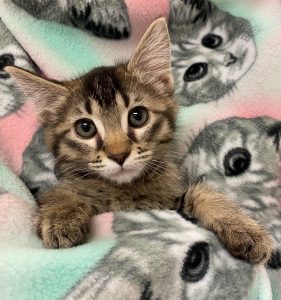 Having a beloved pet go missing can be a terrifying experience for any pet parent. According to the American Humane Association, an estimated 10 million pets are lost every year, and 1 in 3 pets will become lost at some point during their life. At Kitsap Humane Society, 60% of dogs and 17% of cats that come to our shelter as strays are reclaimed by their owners. As a progressive animal welfare organization, we are always looking for new ways to increase the number of families that are kept together. 
We are excited to partner with Petco Foundation to implement a fabulous new tool that helps families reunite with their missing pets– Finding Rover! Finding Rover is a free, nation-wide system that uses innovative facial recognition software to help reunite lost pets with their families.
With Finding Rover, pet parents and Good Samaritans can quickly and easily share photos of lost and found pets in their community, via computer or mobile phone. Once at our shelter, all stray pets will be automatically listed on Finding Rover as "found" upon arrival. The facial recognition software then goes to work, notifying users of any potential matches. 
Users can also opt to receive a mobile alert every time a pet is lost or found within 10 miles of their location. 
This centralized, easy-to-use system aims to help lost pets reunite with their families more quickly than ever before. We also aim to reduce the number of stray pets that come to the shelter each year through the use of Finding Rover! 
Stay tuned to our website for more updates about this wonderful new pet support tool coming in 2021!