Low-Cost Spay/Neuter Services Resume!
August 12, 2020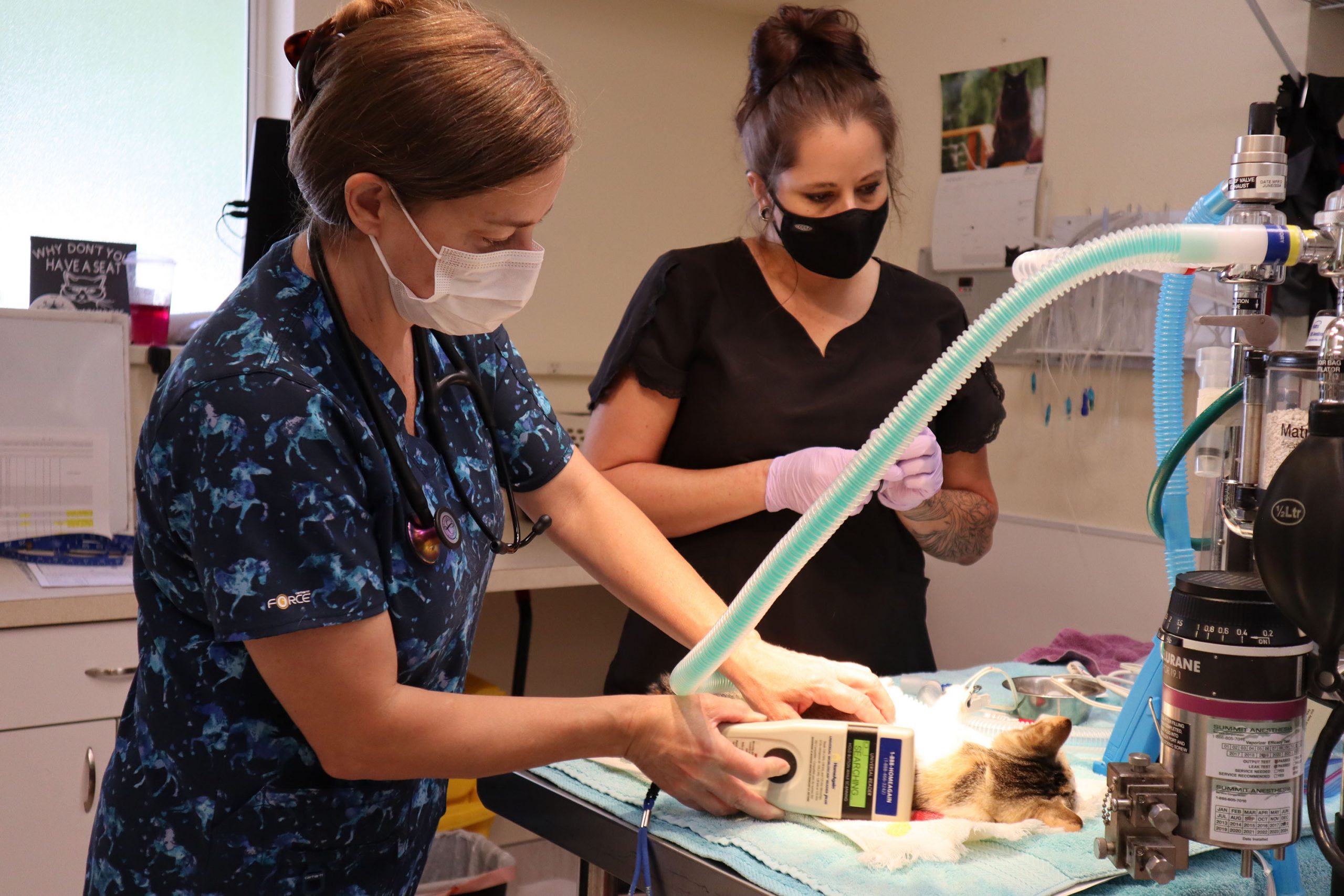 Like shelters all over the country, Kitsap Humane Society was forced to halt some public services when the state's COVID-19 shutdown was ordered in March. We were forced to lay off staff, closed the shelter to public viewing of animals, halted spay/neuter services to preserve PPE and maintain safe social-distancing guidelines in our surgery areas, and limited our intake of pets transferred in via our Rescue Me program.
We're happy to announce that we are reopening our low-cost spay/neuter services on a limited basis starting Aug. 10! If appointments are full, don't be discouraged. More appointments will open each week.
Details here
. Other program updates:
Strays: KHS accepts stray pets seven days a week from 11 a.m. to 4 p.m. When the pandemic struck, we encouraged people to try and reunite lost pets with their owners as a first step — rather than bringing them to the shelter — but we never turned pets away. Please help us spread the word that KHS is here for strays who need help getting home! Details on lost and found pets here.
Feral Cats: Feral cats are admitted to KHS on a space-available basis. Email CommunityCats@kitsap-humane.org for details.
Cat Fix Day: Monthly service for low-income clients is cancelled until further notice due to limited spay/neuter capacity.
Trap-Neuter-Release: Temporarily unavailable due to limited spay/neuter capacity.
Rescue Me Transfer Program: Prior to the pandemic, KHS transferred in more than 1,700 at-risk animals a year from under-resourced shelter partners. Transfers were suspended in March due to COVID but have resumed on a limited basis, and we're so happy to give these animals a second chance and forever homes!