New Behavior & Training Center for Dogs Now Open!
July 2, 2020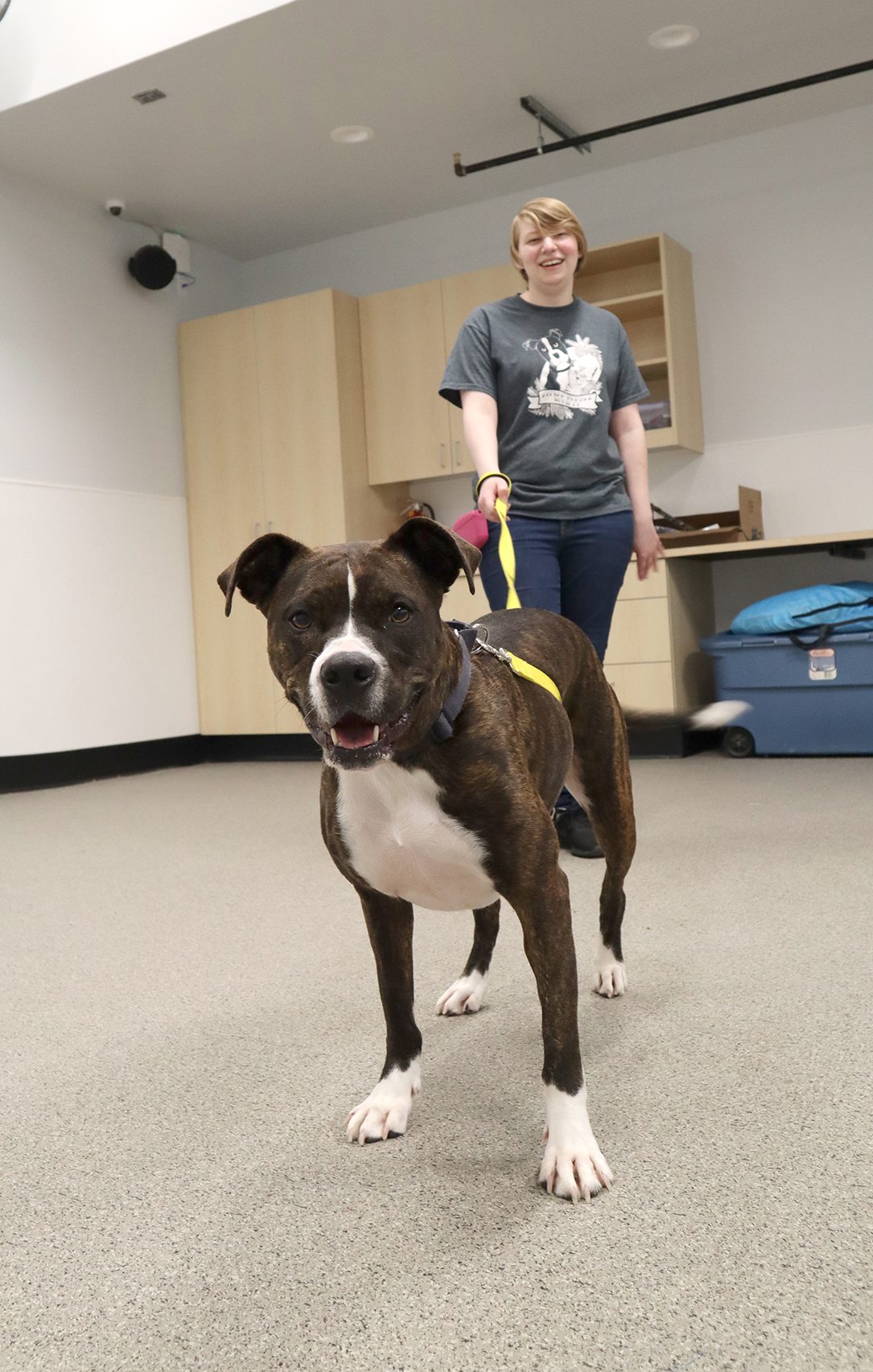 Providing training and behavior support to dogs at the shelter is essential to their well-being during their stay at Kitsap Humane Society and contributes to successful adoptions. That's why we're THRILLED to announce the opening of our new behavior and training center for shelter dogs!
The Heidi Harnett-Wakefield Memorial Behavior and Training Center is named after a beloved volunteer leader at KHS who passed away in 2017. The center, which has two separate behavior and training rooms, an office, and an outdoor training space, is part of a $1 million renovation of a portion of the old shelter building.
With its proximity to the spacious and quiet dog kennels in the new Pet Adoption Center, the training center will enable our training staff and volunteers to identify behavior issues and expand their work with every dog at the shelter, every day. This will result in dogs who are happier, less stressed, and better behaved, which in turn makes them more attractive to adopters and helps reduce their length of stay.
Our objective is to get them into loving homes as soon as possible, and training is critical to reaching that goal.
"Every dog needs some sort of support while they're here, " said Director of Animal Welfare Sarah Moody-Cook. "For some dogs, it will be a Kong filled with peanut butter and two walks a day, and for others it will be more extensive," such as training to prevent jumping on people or guarding their food. "When we can identify their challenges in the shelter environment, we can provide enrichment and tools to help them be successful in their new homes."
The new center includes:
A room funded by KHS supporter Cynthia Sears in honor of her rescue dog, Daisy Bryson Sears. This room is the larger of two behavior training rooms and can be used for shelter dog "play dates" with multiple dogs as well as agility activities and training games. It is large enough to also be used for staff meetings.
A second training room supported by The Boand Family Foundation in honor of their service dog Harry. This room is used for training and behavior activities and will allow us to expand our work with more than one dog at time, with volunteer support.
The Outdoor Behavior and Training Yard, which  gives dogs a respite from the indoors and allows for playtime and a safe place for off-leash meet-and-greets with other dogs and humans.
New offices which allow our behavior staff and volunteers to work in closer proximity to our shelter and veterinary teams, improving communication between staff and ultimately, the care of the animals.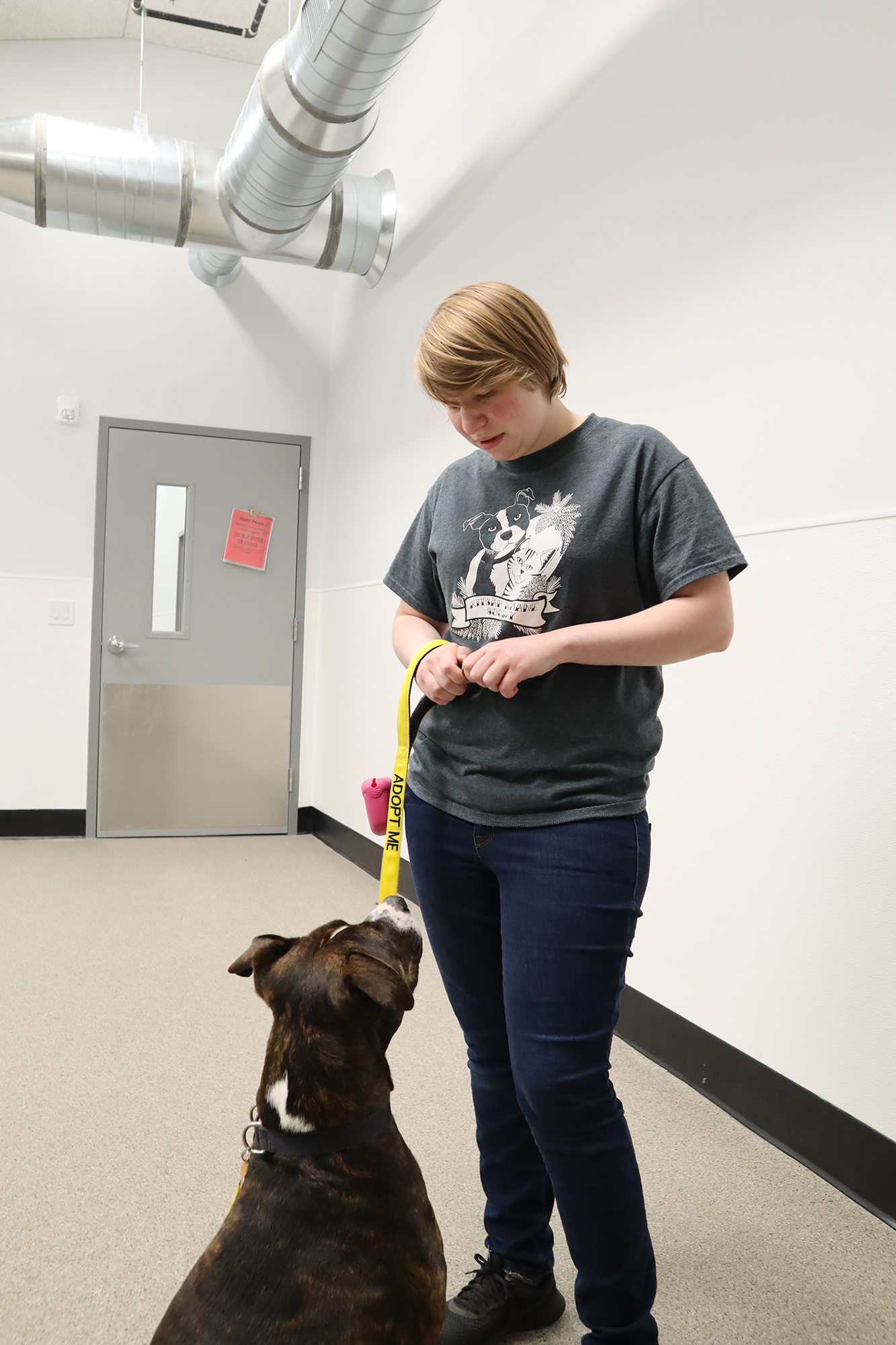 Other features of the renovation include a new dishwashing room with ample space and high-efficiency equipment for washing a high volume of pet food dishes, and quiet dog-holding rooms and isolation areas for new dogs to decompress when they arrive at the shelter, or to isolate dogs who may have been exposed to an infectious disease.
The construction of the behavior and training center completes Phase 2 of our Pet Lifesaving Capital Campaign. We are so grateful to our generous supporters for their contributions to this project!