Donor Impact on One Sweet Dog
June 15, 2020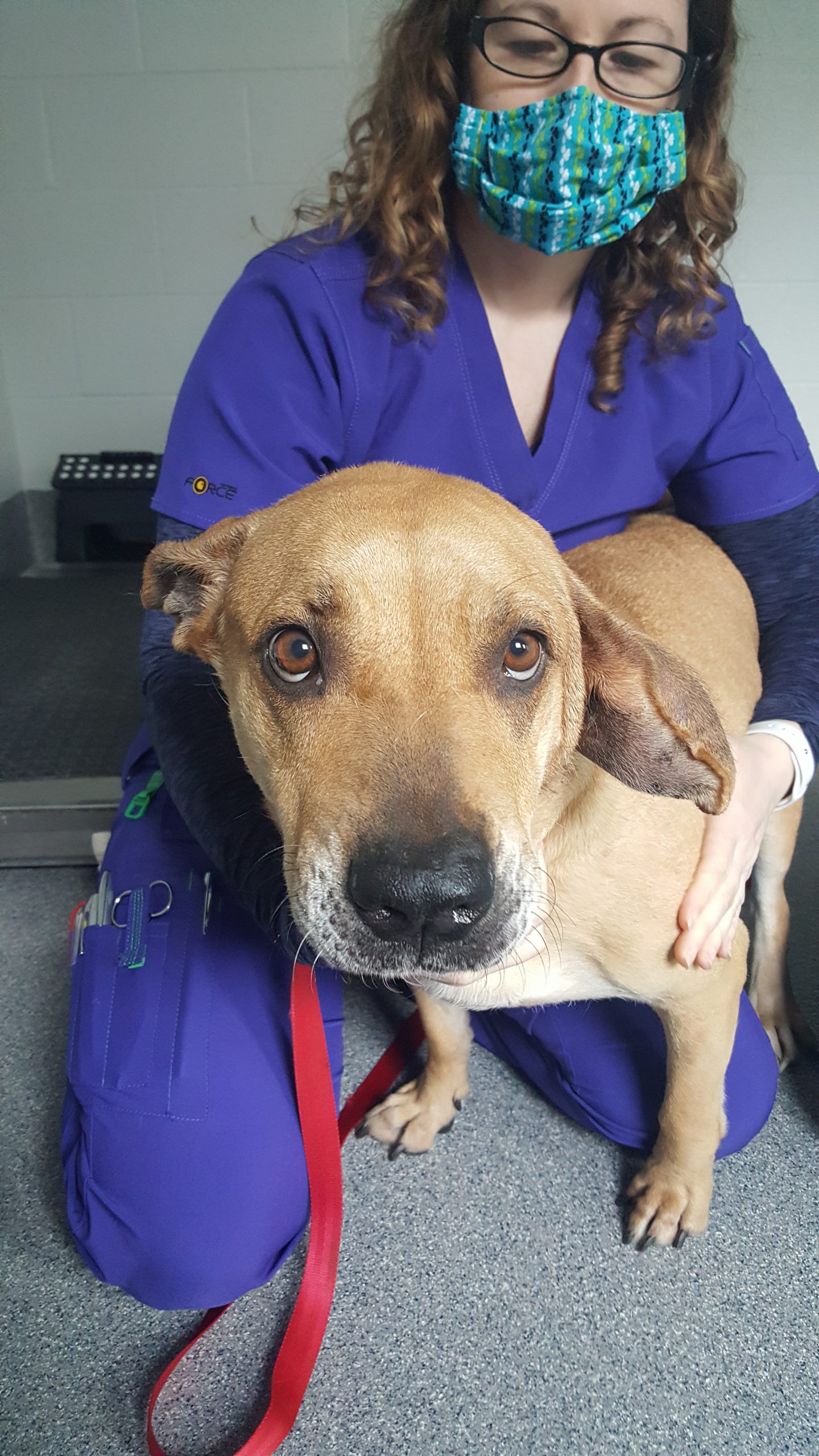 At KHS, our community of supporters make an impact on the vulnerable animals who find their way to our shelter. Here's a story about what donors and sponsors make possible every day.
Meet Luna, a 3-year-old Pit Bull/Basset Hound mix, who came to Kitsap Humane Society (KHS) needing veterinary treatment for a large, painful hematoma on her left ear. Her owner made the difficult decision to surrender her to KHS after realizing he could not provide her with the significant veterinary care she needed.
Poor Luna found herself in an unfamiliar environment, while experiencing a lot of pain and loss. Our talented veterinary team performed two surgeries on her ear, treated her for an intestinal infection, and ensured wound care treatment and management.
That was a lot of stress and ongoing discomfort for Luna. Thanks to the generosity of donors, our new Pet Adoption Center helped reduce her anxiety and allowed her to recover physically and emotionally in a large, quiet, and comfortable kennel with privacy panels.
While Luna was healing, she was adored and fawned over by caring staff and volunteers – and she loved every minute of it! She was a perfect patient and happy to get the attention.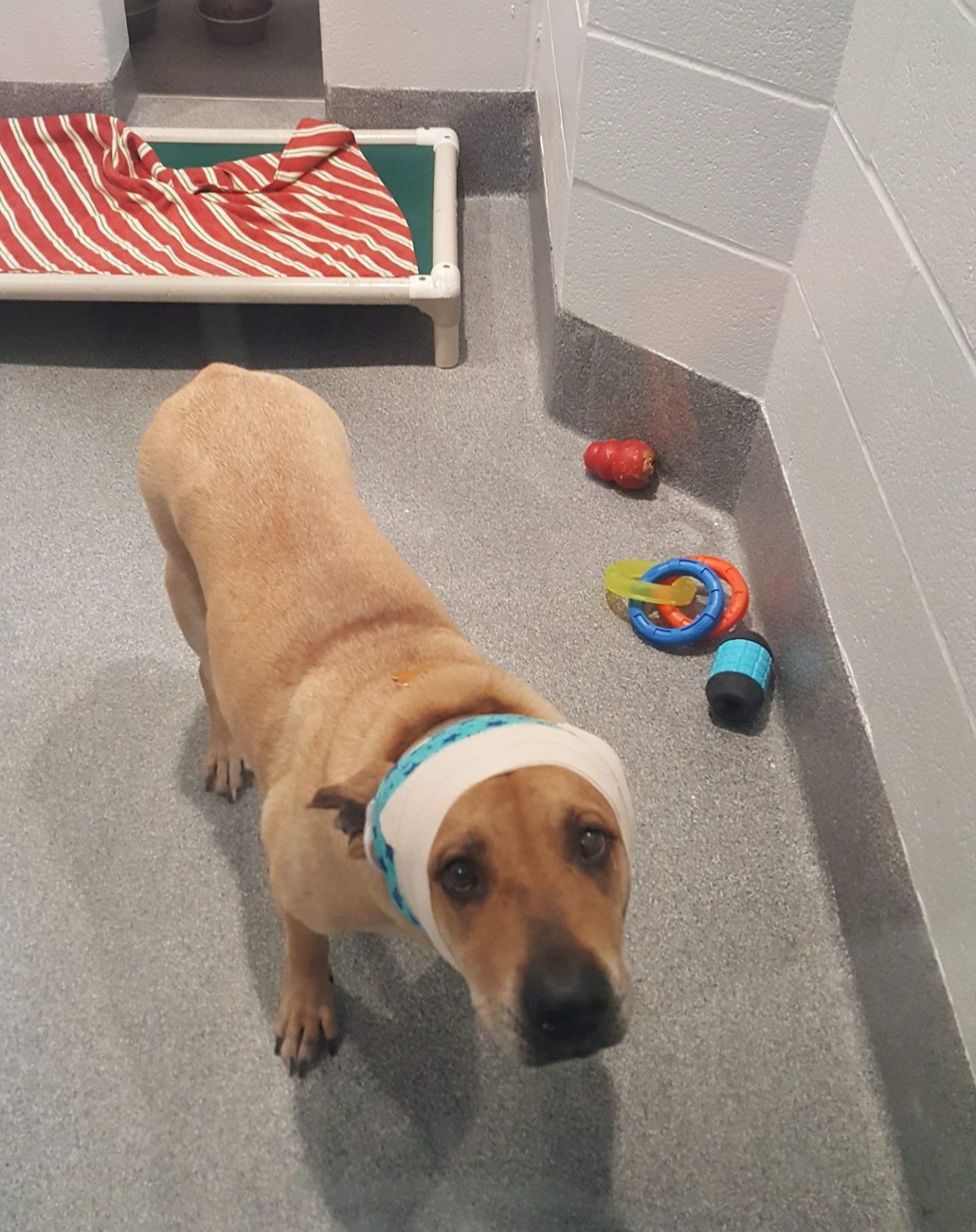 Over the five weeks in our care, she regained her affectionate, gentle, and loving nature and quickly became a favorite of our dog walkers and shelter staff.
Once healed, she was ready for adoption and quickly found her forever home with a family that will take her for lots of walks and give her lots of treats – two of her favorite things. She was grinning ear to ear all the way to her new home.
Donations make THE difference for the animals in our shelter, creating positive outcomes like Luna's and helping us achieve a lifesaving rate of 96 per cent or better for five years in a row. Thank you to all our volunteers and supporters.
Ready to make a donation and save a life?