Animal Krackers Breaks Records!
October 5, 2018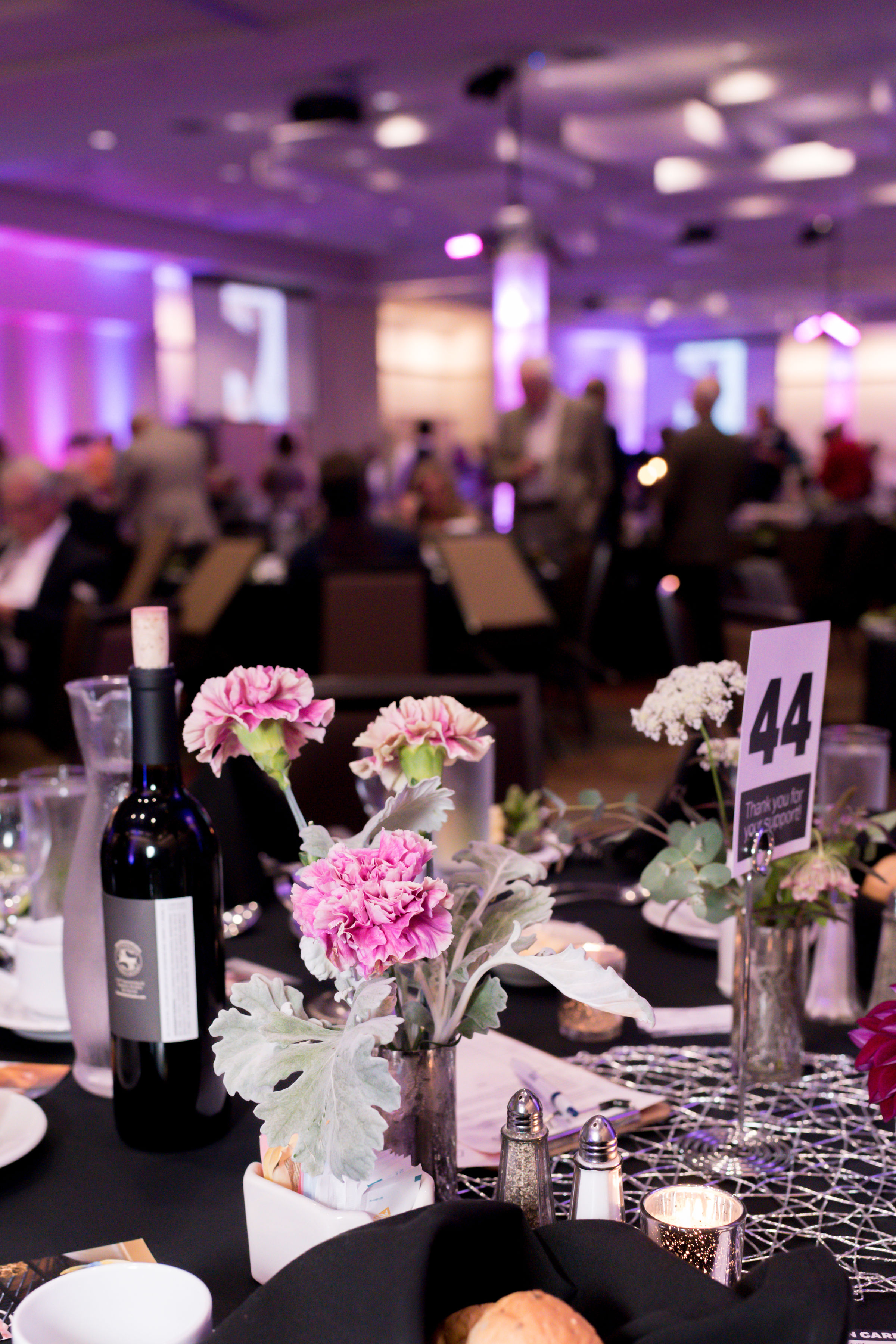 It was swanky, it was fun, and it raised a record-breaking $560,000 for pets in need!
Animal lovers raised their paddles high and often at Kitsap Humane Society's 25th annual Animal Krackers gala Saturday night. Guests who dreamed of visiting with puppies and kittens got their wish, in a special "cuddle booth" featuring an array of adorable furballs available for adoption. No one minded that the little sweethearts left pet hair on their suits and fancy dresses.
One of the highlights of the evening was the $50,000 donation made by Cody Magee and David Ferguson of Bremerton, to build and name a new play yard for dogs, a gift that brought 450 guests to their feet with a rousing standing ovation. The play yard is a feature of the new shelter building project which breaks ground this month.
The event raised critical operating funds for the shelter, which provides lifesaving care to more than 7,000 animals every year. During the live auction, guests bid on an array of exciting
experiences, including trips to Tuscany, Bali, and Whistler, and special occasion dining at Heyday Farm on Bainbridge Island and Canlis in Seattle.
"We are deeply grateful for the incredible generosity of our friends at Animal Krackers," said Eric Stevens, executive director of KHS. "The energy among our guests was amazing, and everyone had such a wonderful time. It takes the partnership of our entire community to do the lifesaving work we do, which in turn is building a more humane community for us all."
Stay tuned for the photo album!