2017 results are in!
January 16, 2018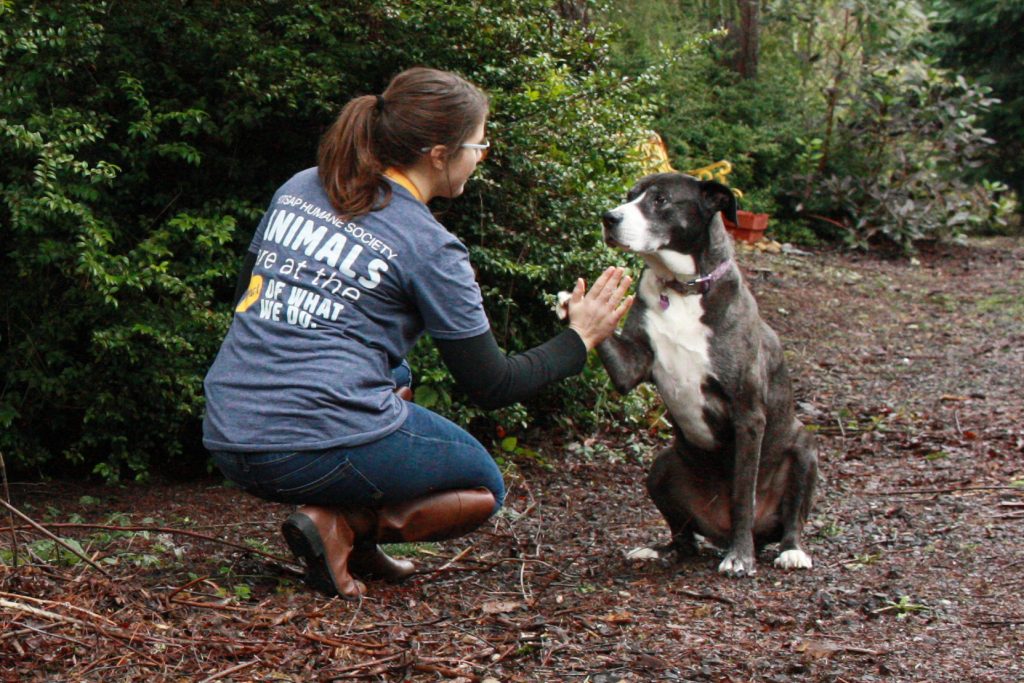 More than 7,000 animals in need of loving homes came through the doors of Kitsap Humane Society in 2017, and more than 6,810 were placed with families – an all-time record and the fourth consecutive year of lifesaving growth! 2017 was a resounding success, thanks to the strong support of our amazing community! The data has been crunched, and we're ecstatic to share these highlights:
7,035 pets were taken in, which includes:

3,204 stray pets
1,358 pets surrendered by their owners
2,473 pets transferred in by our Rescue Me program
6,810 pets were rehomed, which includes:

5,910 pets adopted!!!
731 lost pets reclaimed by their owners!!!

1,230 pets spent time in foster care, which includes:

985 cats and kittens
188 dogs and puppies
57 "other" animals like livestock, small animals and birds
a 75% increase from 2016 in the number of adult and senior dogs in foster care

5,607 pets spayed/neutered by our Veterinary Services team, which includes:

2,122 owned pets through our low-cost services for the community

Around 300 pets served at our monthly low-cost Vaccine and Microchip clinics
Over 600 volunteers donated their time and expertise
Animal Control Officers investigated 3,576 complaints
THANK YOU to all of our staff, foster parents, volunteers, adopters, donors and supporters for making 2017 such a wonderful year for lifesaving. We are looking forward to 2018 with you by our side!