PetsWALK… A HUGE Success!
July 28, 2017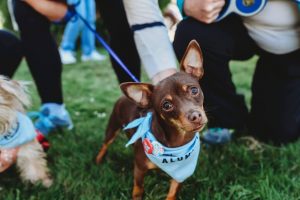 A big THANKS to each and every one of you who helped make PetsWALK Presented by Boomer's Pet Boutique such a great event! On Saturday, July 15, 2017, we had record breaking results, with over 450 animal lovers joining us in Downtown Poulsbo for a day of fun in the summer sun. We had over 250 dogs in attendance, along with a few cats, a ferret, an alpaca and a mini horse. What an amazing turnout!
Through fundraising, registrations, and the support of our community partners, we surpassed our overall goal, raising just over $40,000 to support shelter pets! WOW! This year, we had more people fundraise for KHS through PetsWALK than ever before, sharing their campaigns with their social networks and inviting their friends, family, coworkers, and neighbors to donate, fundraise, and join in the fun. Thank you to everyone who donated and to everyone who raised money for KHS through PetsWALK!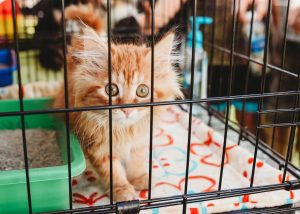 We couldn't put on events like PetsWALK without the support of our community partners. A big thanks to Boomer's Pet Boutique for returning as our Presenting Sponsor. Our Vendor Fair was put on thanks to Suquamish Clearwater Casino Resort. And our Finish Line was sponsored by Liberty Bay Auto! Our Talent & Costume Contests were supported by our Pet Parade Sponsors, Poulsbo Animal Clinic, VCA Central Kitsap, Best Western Plus Silverdale Beach Hotel, and Kitsap Credit Union. We couldn't offer a Kid's Dash and other entertainment opportunities without our Pet Pal Sponsors, Merck, the Humane Society of the United States, Bainbridge Urban Storage, and the Mattress Ranch.
We certainly appreciate the support of the Historic Downtown Poulsbo Association. And we value Poulsbo Public Works and the City of Poulsbo's support of PetsWALK. Poulsbo's very own Mayor Erickson says, "The City of Poulsbo is honored to host and sponsor PetsWALK each year. It is a great community event for the whole family; a brisk walk with our pets while raising money for Kitsap Humane Society!"
Funds raised through PetsWALK support the lifesaving work we do at Kitsap Humane Society. We hope to see you next year for our 25th Annual PetsWALK!
View PetsWALK photos here!