The Renovated Puppy Room is Open!
August 2, 2016
The KHS team is VERY excited to announce the newly renovated Puppy Room is open!!!!!
The new Puppy Room would not have been possible without a $90,000 state grant awarded to the organization in 2015. Construction started in May and the official opening was held on July 21 with State Representative Sherry Appleton from the 23rd District, who was instrumental in advocating for the grant award, in attendance.
The new and improved Puppy Room now has newer, larger kennels with access doors between units (this allows dogs to have more room and for multiple dogs or an entire litter of puppies to be housed together), new flooring which includes a new drainage system, new lighting, and paint.
The new kennels in Puppy Room are state of the art, and help us to meet the animal welfare best practices for housing small dogs and puppies. Individual kennels are connected to each other with pass through doors which can be opened to provide scared dogs, puppies or bonded pairs of dogs extra space.
Scared and nervous animals instinctually prefer to have a private area where they can retreat to when they are feeling overwhelmed, and studies show that by providing them with that second space, they adjust and become less fearful more quickly. We often take in pairs of small dogs that do best when kenneled together, but the former small dog kennels did not provide enough space for two small dogs to be housed together. By giving dogs added space in multiple connected kennels, dogs are less stressed and more happy, and staff can clean the kennels more effectively and safely.
The renovated Puppy Room will allow us to continue improving the individualized care given to each animal we care for while we continue to see a rise in the number of animals coming to the shelter.
Don't take our word for it! Come check out the new Puppy Room today and meet the adoptable dogs housed in the new and improved kennels!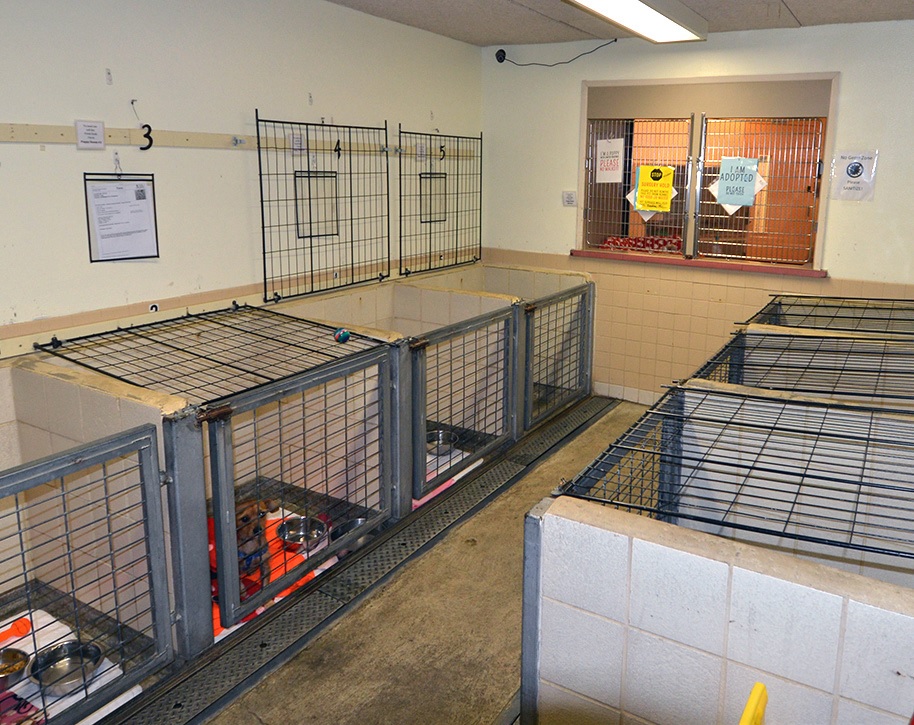 Puppy Room before renovations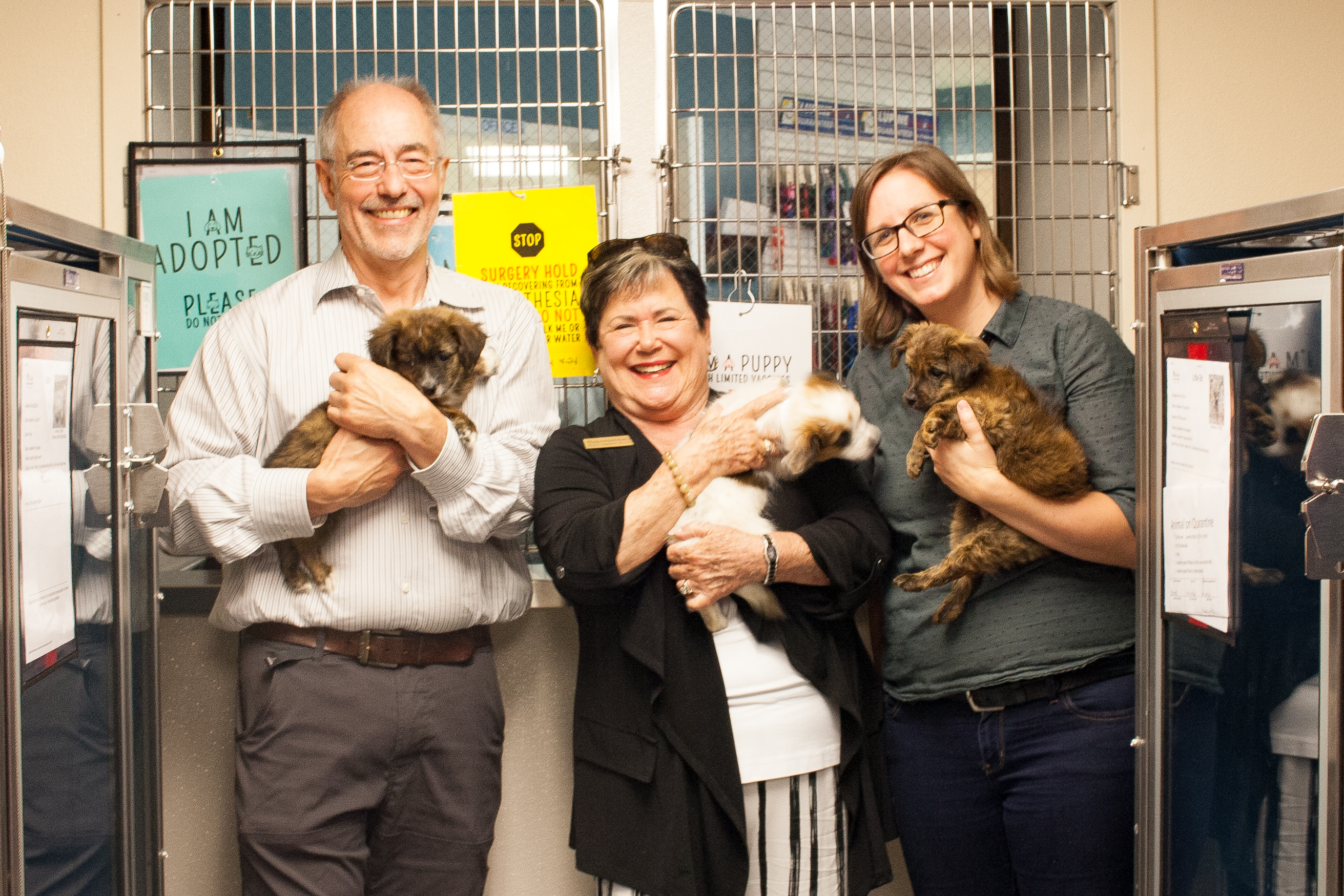 Rep. Sherry Appleton poses in the newly renovated puppy room with Kitsap Humane Society's Executive Director, Eric Stevens and Director of Animal Welfare, Natalie Smith.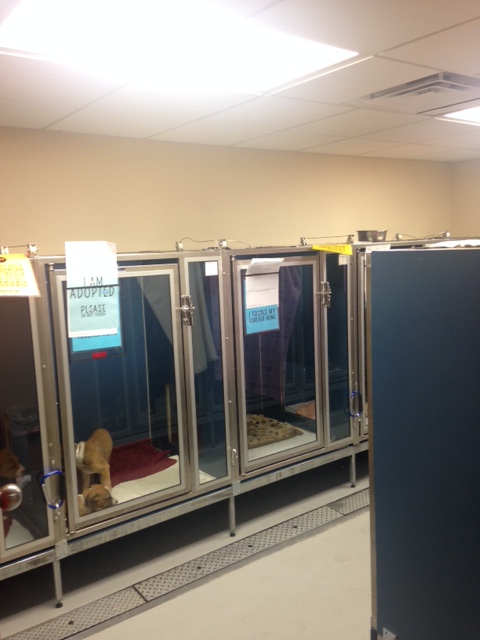 The new and improved puppy room!