Giving Tuesday
Event Navigation
With Your Help this Giving Tuesday, We Serve As More Than A Shelter For Pets Like Dean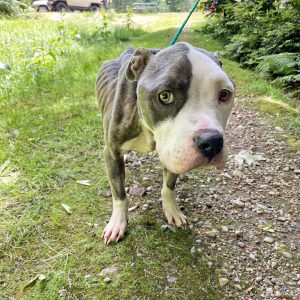 This summer, a community member and her child were walking along a local beach. They spotted something in the distance – but had to move closer to see if their eyes were deceiving them.
There, lying in the cold rain amongst the sand and rock – was a dog. His body was emaciated, and his limbs were limp. The community member thought the dog had passed, but he lifted his head as if to ask for help.
And help came.
Thanks to her fast thinking, the dog was rushed to Kitsap Humane Society.
When Dean came to us, we didn't know if he would make it. Weighing barely 30 pounds, hardly moving, and cold to the touch, his prognosis didn't look good – but we knew we had to give Dean everything we could. Dean's story was just beginning.
With immediate and careful action by our veterinary team, Dean was put on a steady regimen to gain strength and weight. He even had to re-learn how to walk.
Just over a month after Dean was found, he was completely transformed. The three-year-old Pit Bull reached his goal weight and was ready to be adopted.
Now named Arlo, this sweet dog hasn't just found a happy ending – he's healthy in a forever home of his very own.
Over the last 18 months, we've seen firsthand the deep bond between pets and the people who care for them. And the support from people like you – our animal-loving community – has continued to lift Kitsap Humane Society up during this incredible time of need.
Because of YOUR support, we've remained safely open during the pandemic – maintaining a lifesaving rate of 96% and continuing to rescue, rehabilitate, and find loving homes for thousands of animals as well as serve as more than a shelter for our community.
Giving Tuesday – the day when millions of people around the world unite to support the causes they care about – is fast approaching on Nov. 30, but you don't have to wait to make an impact this holiday season.
Please make your Giving Tuesday gift today to help save pets in need – just like Dean. We can't do this critically important work without you!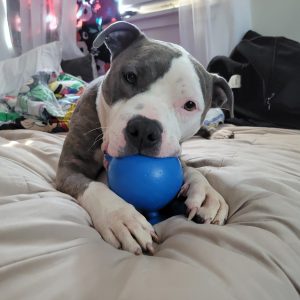 Related Events