Join the KHS Board of Directors!
January 10, 2023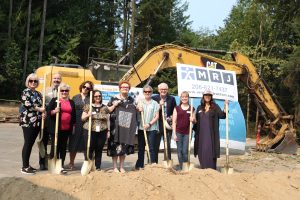 Join Our Board of Directors
Kitsap Humane Society (KHS) seeks motivated individuals to join our Board of Directors! We are looking for diverse community members with compassion for animals and people who care for them to contribute their time, professional advice, and resources to KHS.
KHS serves Kitsap County as more than a shelter. We work to rescue, rehabilitate, and find loving homes for thousands of animals every year. To do this, we are committed to excellence in all of our services.
The ideal candidate will have an effective background in animal welfare, veterinary care, law, and/or fundraising. We are specifically seeking applicants from the South Kitsap region – though any interested Kitsap County residents are encouraged to apply.
Together, we can make a difference! We believe in the importance of recognizing the value each of us contributes to the success of our mission. Having a diverse team is this organization's greatest resource of strength and knowledge. It is through the combination of talents and abilities that we can pursue finding effective measures on how we can provide the best service. We are committed to building a diverse and inclusive campus for everyone.
Ready to make a difference? Applications will be considered from January – March 2023. If you are interested, please email Lee Harper, Executive Director, at lharper@kitsap-humane.org or call (360) 692-6977, ext. 1050.