Meet Puppuccino Pal Sponsor, Hot Java Cafe
October 5, 2021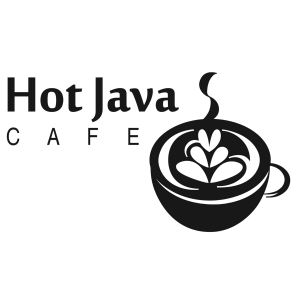 This month we would like to thank Hot Java Cafe for sponsoring our Puppuccino Pals throughout October! Located just off of Kitsap Way in Bremerton, this quaint coffee shop offers a comfortable dine-in experience or a convenient drive-thru option. Hot Java has been in business since 1995 and is proud to say that they were the first cafe to serve Dillanos coffee! Hot Java offers a selection of delicious drinks and hand-made treats for people and pups alike.
Hot Java aims to accommodate as many people as possible by offering gluten-free options to their customers. In addition, they offer grain-free, corn-free, gluten-free, vegan, and non-GMO dog treats from Naturally 4 Paws as an alternative to Puppuccinos to keep dog-lovers coming back for more!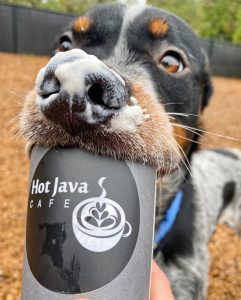 "We chose to become a Puppuccino Pal Sponsor because we just love dogs," said DeeDee Easler, Hot Java Cafe owner. "I think every animal should have a home and I am so glad that KHS helps them find theirs! I love the humane society and that you help the people in our community who might not be able to afford vet care. We need more of that."
Check out Hot Java Cafe located at 2803 Kitsap Way, Bremerton, WA 98312 Bremerton, WA 98337.
Are you interested in becoming a Puppuccino Pal Sponsor? Visit https://www.kitsap-humane.org/support-us/puppuccino-pals/ to learn more!