Kitty Hall Was a Huge Success!
August 31, 2018
Throughout the month of August, Kitsap Humane Society visited local City Halls to turn City Hall into Kitty Hall for a day! The events brought out huge crowds of adopters as well as community members who were able to visit with kitties and learn about KHS programs.
The first event was on Tuesday, August 14 at Poulsbo City Hall. Mayor Erickson was in attendance greeting adopters, cuddling kittens, and welcoming visitors to Kitty Hall. At our first event, a total of 6 kittens found their forever homes!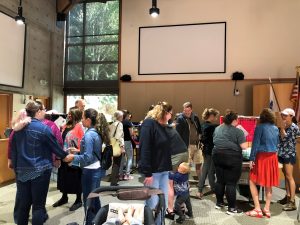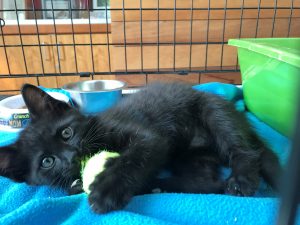 The following week on Tuesday, August 21 we visited Port Orchard City Hall, where Mayor Putaansuu was in attendance snuggling kittens. This event was a huge success and 15 kittens found loving new homes!
Our last event was at Bainbridge Island City Hall on Tuesday, August 28. Council member Sarah Blossom couldn't resist joining in on the fun and adopted a kitten to join the two other felines she adopted at last year's event. In total, 11 kittens were adopted at our final event!
Between the three events in our Kitty Hall adoption series, 32 kittens were adopted! Kitsap Humane Society appreciates the support or each of our city governance's to hold these events each year. These events are a great way to connect with local community members and find homes for kittens in need!