Grant received from BISSELL Pet Foundation
June 16, 2015
This week, Kitsap Humane Society was thrilled to become the recipient of a grant from the BISSELL Pet Foundation! KHS was chosen out of 129 animal welfare organizations to receive a grant of $3,150 to support our growing foster care program. In 2014 over 800 animals went through KHS' foster care program, and in 2015 that number is expected to climb to over 900 animals served. With limited staff and kennel facilities for underage kittens and puppies and sick and injured dogs and cats, KHS's foster care program enables our organization to take in these urgent cases from the community that most need our help. KHS's foster program is also able to help young kittens and puppies at risk of euthanasia at other shelters in Washington that do not have the resources to care for them. The foster program rehabilitates these pets until they are spayed/neutered and find adoptive homes, ending the cycle of overpopulation and homelessness. While in foster care, KHS provides any needed medical care for foster pets, from vaccines, to treatment for illness, and finally spay/neuter surgery.  BISSELL's funding will help to cover the medical costs associated with saving so many lives. Kitsap Humane Society thanks the BISSELL Pet Foundation for helping us to expand our life saving impact!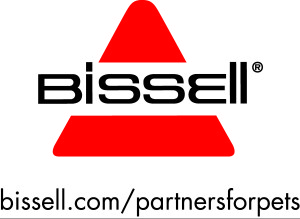 Learn more about the KHS foster care program! 
Learn more about the BISSELL Pet Foundation!
Kitsap Humane Society is proud to be a Partner for Pets! BISSELL and LostPetUSA.net have teamed up to help organizations like ours raise money, and now you can help too!  When you purchase pet products on bissell.com and enter the code ADOPT at checkout, a portion of your purchase will be donated to our organization!
It's simple. 
Shop pet products on www.bissell.com
Enter the code ADOPT at checkout
Then select our organization!
Learn more at www.bissell.com/partnersforpets