Sending Valentines and Saving Lives!
February 16, 2017
The animals at Kitsap Humane Society are certainly feeling the love this February—and it's all thanks to you!
From February 1 to February 14, animal lovers across Kitsap (and from all parts of the globe!) participated in our My Furry Valentine campaign. We are BLOWN AWAY by the results!
Over 150 valentines were sent to nearly 70 shelter pets during the first two weeks of February. This extra support allowed us to shower these Furry Valentines with special outings, additional chin scratches, and some bonus time on our Instagram page! This not only enriched their lives while they were with us, but increased their chances of being spotted by potential adopters!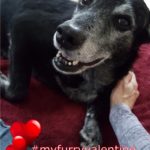 Voted Miss Popularity by her avid supporters, sweet Penelope received eight valentines during the first ten days of My Furry Valentine! Because of this outpouring of affection, Penelope went for a few extra leisurely sniffy walks, and hung out with a volunteer in our relaxation room several times. And the best news? Penelope has been adopted!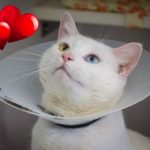 The feline favorite was Mr Boo Boo who received four valentines and enjoyed playing with three new toys! This handsome boy was featured on our Instagram several times during My Furry Valentine and, we are happy to report, Mr Boo Boo was adopted this weekend as part of our Ready for Love adoption event!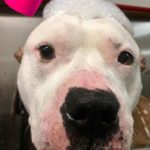 Big, loving, and fun, Stubbs received several valentines over the past two weeks and enjoyed extra toys, a bath, and some extra belly scratches because of it. This handsome hunk basked in the love of his valentines, and Stubbs found himself a new family this weekend!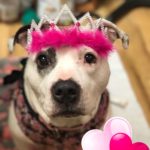 Princess Molly has quite a fan club herself, receiving seven valentines totaling $260 in donations! Her fan club expressed their admiration, writing, "Molly is the Princess of the shelter and my heart <3 Keep being your adorable, lovable self!" and "You are such an amazing girl. I hope you find the most amazing home." Molly is patiently awaiting her new family at the customer service desk, hanging out with KHS staff until she is adopted.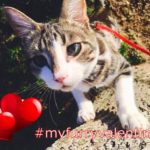 And we can't forget to mention Snorkel! This handsome adventurer received five valentines over the last two weeks and has been living it up in his foster home! Good on leash, great with dogs, and full of pep and spunk, Snorkel can't wait to meet his new family!



We had 92 people participate in My Furry Valentine, showering one (or several) animals with their love and affection! Together we raised $3,775  to continue saving lives here at KHS. THANK YOU for your love and support!
To see additional photos of shelter pets being showered with love and affection, visit our Instagram 
My Furry Valentine may have come to a close, but you can still donate to help save the lives of animals!