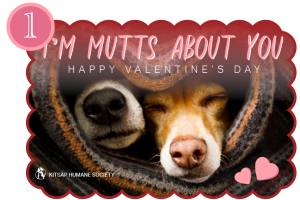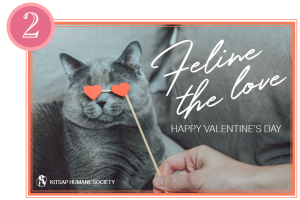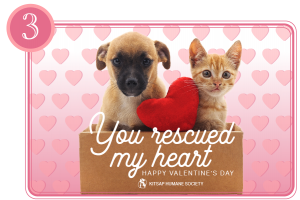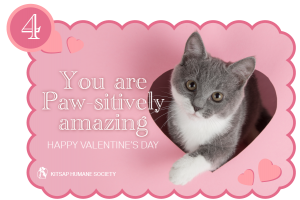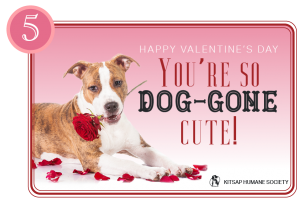 Send a Valentine's Day e-card to a special someone to support animals in need!
Are you smitten by kittens? Do you find yourself in puppy love? Not everyone can adopt a pet, but anyone can send a token of their love to a special someone this Valentine's Day to support animals in need! Send a valentine e-card to a fellow animal-lover during our My Furry Valentine event from February 1 – 14, presented by Kitsap Propane!
Your special someone will instantly receive an e-card with your personalized message, and a shelter pet will receive the lifesaving care they need to survive. Your valentine donation will help cover the cost of caring for the homeless pets here at the shelter — from funding emergency surgeries to feeding malnourished pets.  
Questions? Please contact Events & Outreach Manager, Amanda Graham, at agraham@kitsap-humane.org.
Choose from the 5 valentine e-card options above when filling out the form below!